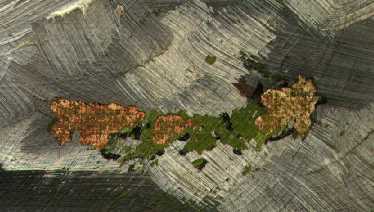 Detail of "Big Horn" painting. I guess you can't blame the artist for scraping off the signature.


I found a painting once where the artist had actually taken a knife and cut his name out of the canvas. They still wanted $75.00 for it though.



This is on the back of the painting. Do you get the impression that someone might have been embarrassed about this painting?

Let me have another look at this painting.
View another painting whose creator blacked out the name on the back.
20" x 16" oil on canvas board
Originally signed: L. McLeod, 1979
(as far as we can decipher)