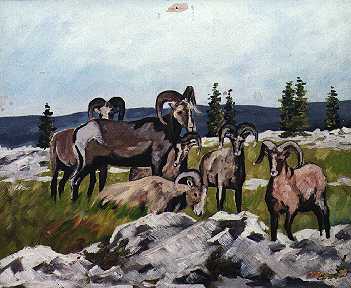 This painting, "Big Horn", has a hole in the top where it used to be nailed to the wall.


The artist was so proud of this work that he or she has scratched off the signature through the oil paint, and also blacked out the name on the back.

20" x 16" oil on canvas board
Artist: L. McLeod, 1979 ???