These pages are a collection of odd pictures
and trivia about llamas.

(They are not for sale, they are simply for your entertainment.)

Old Photos with Llamas




Photo of llamas
in Cerro de Pasco, Peru
taken in 1900.









This photo, circa 1900
was taken in Uyuni, Bolivia.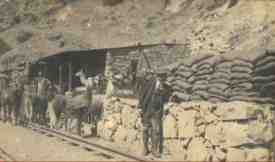 A 1910 photo of llamas
in a railway station in Peru.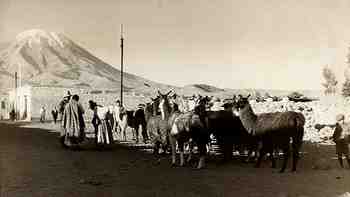 1930s photo from Arequipa, Peru:
Llamas and their indian tenders
going home in the shadow of El Misti,
Peru's favorite mountain.






Carte-de-visit of a native Peruvian man
holding a shaggy llama.

On the back of the mount is written
"Peruvian camel over the Andes mountains
called Llama pronounced Yama."

Image probably dates from the 1870s.










This magic lantern slide
is of Copacabana, Bolivia.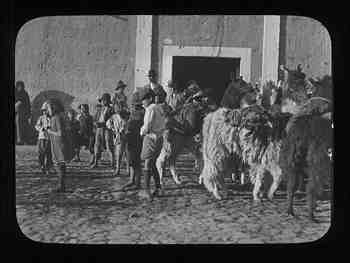 This magic lantern slide
is from Peru.











This glass slide is taken
at a railway station in Peru.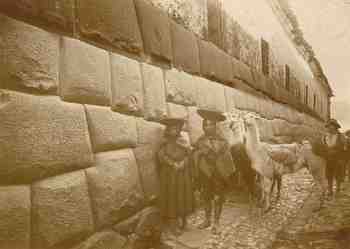 Vintage photo of
Palacio Huaimacapac
in Cuzco, Peru.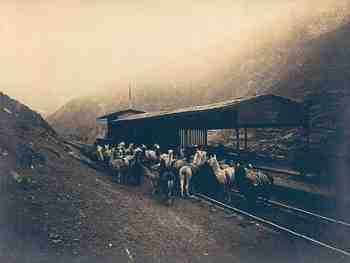 This photograph shows
a pack train of llamas
at a railroad station
in the Peruvian Andes.

More Llama Trivia Pages:

Visit some of our other web pages: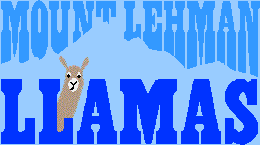 Brian and Jane Pinkerton
29343 Galahad Crescent
Mount Lehman
British Columbia
Canada V4X 2E4

Phone: 604-856-3196
E-mail address: brianp@smartt.com



Mount Lehman Llamas Farm Page • Llama Question and Answer Page • Llama Trivia