White-flowered Rhododendron
Rhododendron albiflorum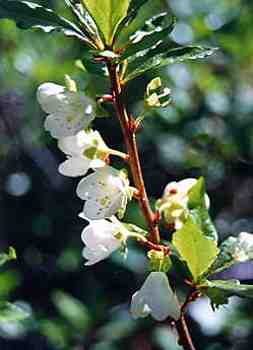 White-flowered Rhododendron is a medium-sized shrub with thin, clustered leaves. The flowers, one to three in a cluster, are showy, pale yellow, bell-shaped, and about one inch across. It is usually found on uplands, in moist woods.

Some llama trekkers claim that this native rhododendron is not poisonous and that it is only the common garden varieties of rhodos that are deadly.

We often run across this plant and our llamas have chewed on it occasionally, but we try to keep them away from it.

Previous Plant Page • Back to Poison Plant Index • Next Plant Page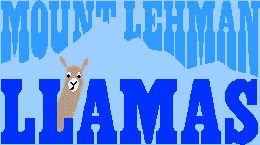 Brian and Jane Pinkerton
29343 Galahad Crescent
Mount Lehman
British Columbia
Canada V4X 2E4

Phone: 604-856-3196
e-mail address:

Mount Lehman Llamas Farm Page • Llama Question and Answer Page • Llama Trivia