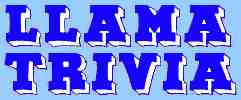 These pages are a collection of odd pictures
and trivia about llamas.

(They are not for sale, they are simply for your entertainment.)

Llamas and Aircraft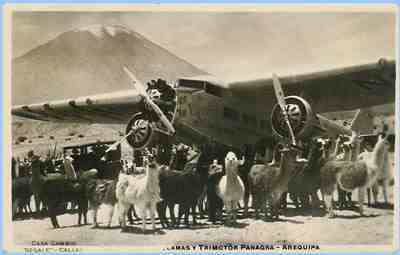 Llamas y el Trimotor Panagra —
in Arequipa, Peru.

El Misti is the name of the volcano
in the background.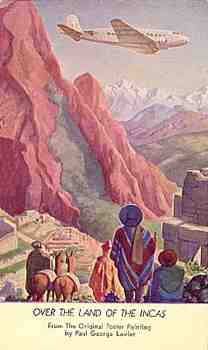 This postcard is titled "Over The Land Of The Incas".
From a painting by Paul George Lawler.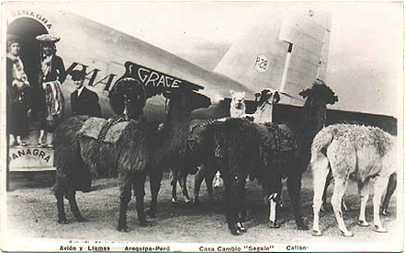 This postcard shows a
Panagra Airline aircraft
and is titled
Avion y Llamas — Arequipa, Peru.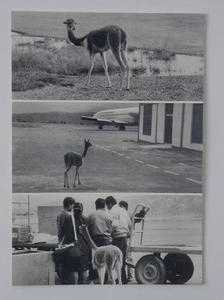 A Vicuña
near a
Peruvian
Airplane.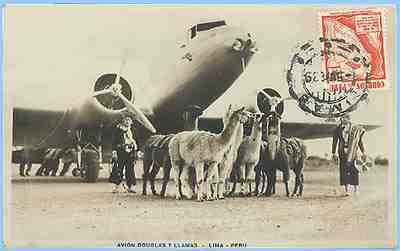 These llamas and aircraft
are at the airport in Lima, Peru.










This picture must
have been taken
at the same time
as the previous one.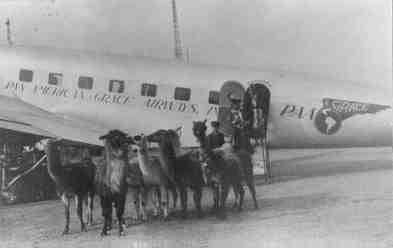 This photo of a Panagra plane
would date back to the 1940s.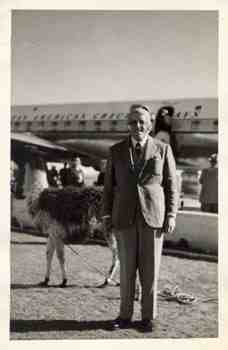 Photo taken
at La Paz airport
in 1954.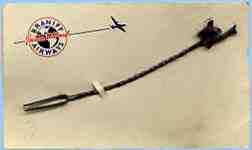 If you had flown with Braniff Airways
in the 1940s you might have
gotten one of these toothpicks.









If you had flown with Faucett Airlines
you might have gotten one of these postcards
which says on the back:

FAUCETT AIRLINES
"While in Peru fly with Faucett Airlines"

More Llama Trivia Pages:

Visit some of our other web pages:


Brian and Jane Pinkerton
29343 Galahad Crescent
Mount Lehman
British Columbia
Canada V4X 2E4

Phone: 604-856-3196
E-mail address: brianp@smartt.com




Mount Lehman Llamas Farm Page • Llama Question and Answer Page • Llama Trivia