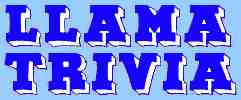 These pages are a collection of odd pictures
and trivia about llamas.

(They are not for sale, they are simply for your entertainment.)

Miscellaneous llama stuff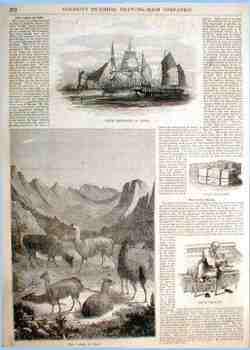 Gleason's Pictorial
from 1853.

Caption: The Lamas of Peru.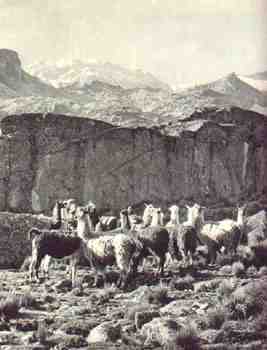 This picture is from 1932
and is titled Valley of Cooco.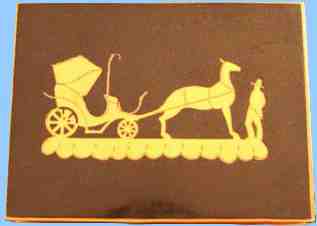 A 1940s powder compact
from Peru showing
a llama pulling a cart.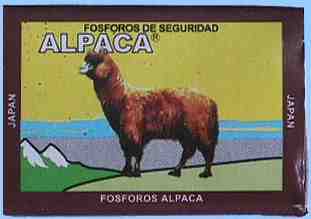 Alpaca brand match box.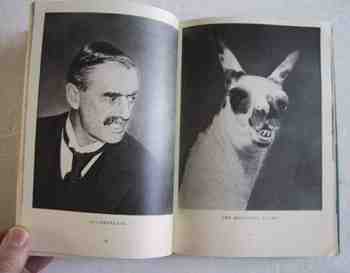 From an English book of black and white photos from the Lilliput magazine which is all about juxtapositions, this one showing the simplicity of a llama looking like Chamberlain.










These tags were attached to coats
made from llama wool to show that they were genuine.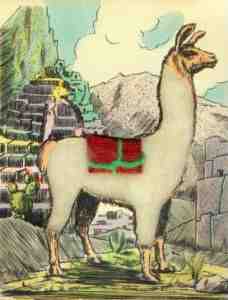 This 1958 greeting card from Peru has a llama on the front, and it is cut out on the body to reveal soft white llama wool, and a little real wool blanket with wool green tie on his back.










This cap is from a set produced
by the Coca Cola Bottling Company
in the mid 1960s.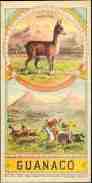 A cigar box
featuring a guanaco.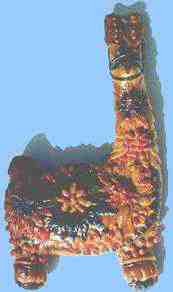 This vibrantly colored llama
was handmolded from bread dough,
baked until very hard
and handpainted in Ecuador.

More Llama Trivia Pages:

Visit some of our other web pages: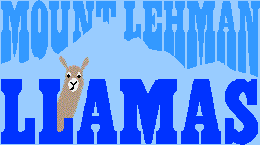 Brian and Jane Pinkerton

29343 Galahad Crescent
Mount Lehman
British Columbia
Canada V4X 2E4

Phone: 604-856-3196
E-mail address: brianp@smartt.com




Mount Lehman Llamas Farm Page • Llama Question and Answer Page • Llama Trivia