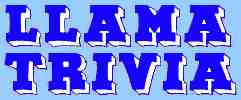 These pages are a collection of odd pictures
and trivia about llamas.

(They are not for sale, they are simply for your entertainment.)

Llama Postcards from Chile




There are about 275 postcards
showing llamas on our site
and our friend Julie Insley who has
Rangemore Llama Farm
in New Zealand can still send us one
that we don't have!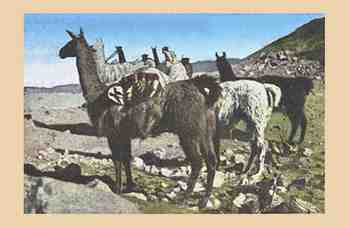 This postcard showing
some pack llamas
dates from 1914.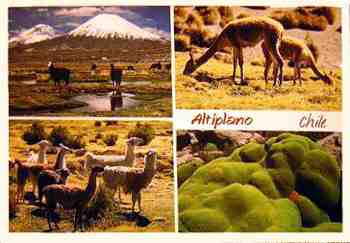 This postcard show both
llamas and vicuñas
and is typical of the Altiplano
area in Lauca National Park.






Llamas in Lauca National Park, with Parinocota Volcano in the background
and llamas by Surire Salt Lake.






This postcard of llamas
in the Altiplano of Chile
dates from 1929.







These llamas are in the
Province of Tarapaca.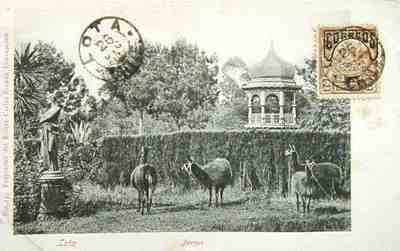 Parque de Lota.

More Llama Trivia Pages:

Visit some of our other web pages:


Brian and Jane Pinkerton
29343 Galahad Crescent
Mount Lehman
British Columbia
Canada V4X 2E4

Phone: 604-856-3196
E-mail address: brianp@smartt.com



Mount Lehman Llamas Farm Page • Llama Question and Answer Page • Llama Trivia