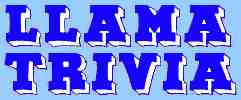 These pages are a collection of odd pictures
and trivia about llamas.

(They are not for sale, they are simply for your entertainment.)

Llama Postcards from Argentina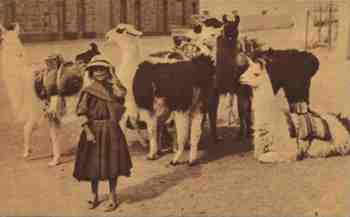 The postcard of this young lady
with some llamas
dates from 1925.











This one dates from around 1930.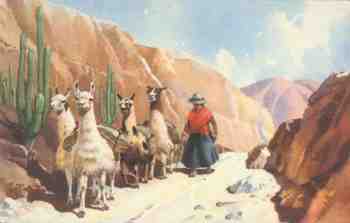 The painting on this postcard
dates from the 1940s.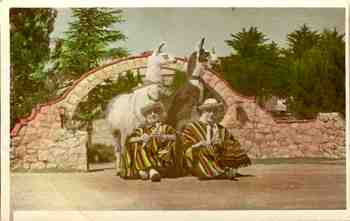 Colourful costumes
from Argentina.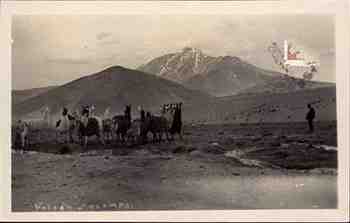 This postcard
of Volcano Colcompa
is dated 1944.








Somehow the woman
on this postcard
doesn't look like a native.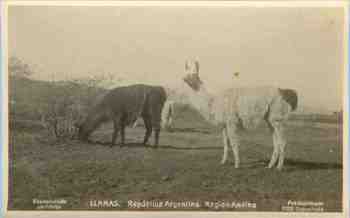 Region
Andina.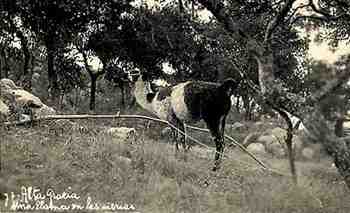 This postcard says
Alta Gracia.
Una llama en las sierras.

Alta Gracia is a town in Cordoba Province
and the other line means
A llama in the hills.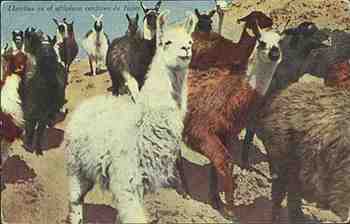 This postcard says
Llamitas en el altiplano confines de Jujuy.








More Llama Trivia Pages:


Visit some of our other web pages:






Brian and Jane Pinkerton
29343 Galahad Crescent
Mount Lehman
British Columbia
Canada V4X 2E4

Phone: 604-856-3196
E-mail address: brianp@smartt.com



Mount Lehman Llamas Farm Page • Llama Question and Answer Page • Llama Trivia