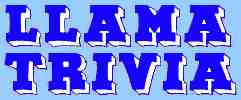 These pages are a collection of odd pictures
and trivia about llamas.

(They are not for sale, they are simply for your entertainment.)

Circus llamas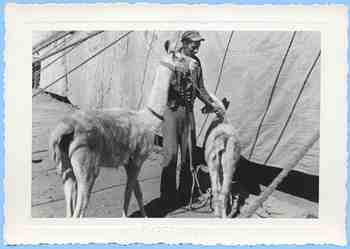 Llama and cria
outside a circus tent
in 1941.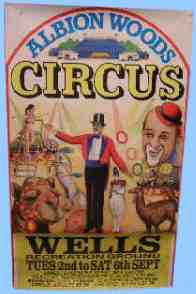 A circus poster
from the 1970s.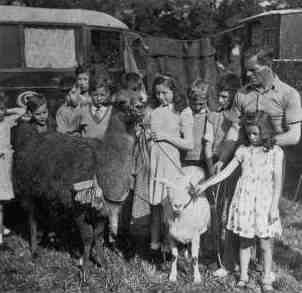 A photo of an inseparable
llama and a goat
at the Reco's Circus
in 1940s in England.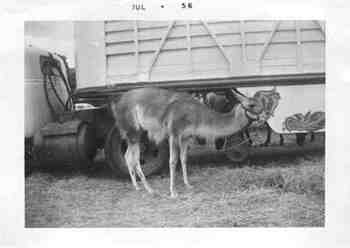 A guanaco
by a circus truck.






The llama and camel act at the
Clyde Beatty-Cole Brothers Circus.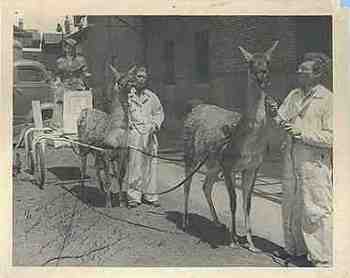 Two harnessed llamas
being held by their trainers
before their act
in the Wild Animal Circus.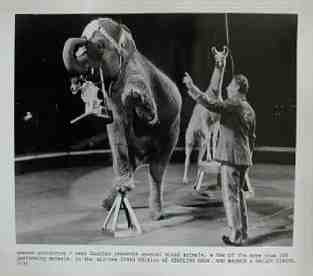 A Ringling Bros., Barnum and Bailey Circus photo
of an interested llama watching an elephant
balancing on three legs.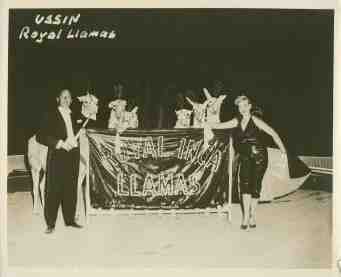 The front of this photo reads
"USSIN Royal Llamas"
and the back reads
"Miami's World Famous Rare Bird Farm,
Kendall, Florida".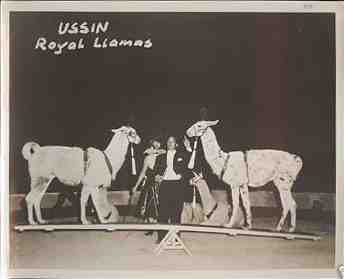 >
More Llama Trivia Pages:

Visit some of our other web pages: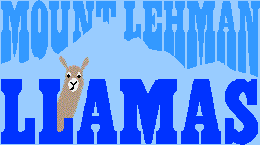 Brian and Jane Pinkerton
29343 Galahad Crescent
Mount Lehman
British Columbia
Canada V4X 2E4

Phone: 604-856-3196
E-mail address: brianp@smartt.com



Mount Lehman Llamas Farm Page • Llama Question and Answer Page • Llama Trivia