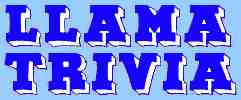 These pages are a collection of odd pictures
and trivia about llamas.

(They are not for sale, they are simply for your entertainment.)

Llama Postcards from Peru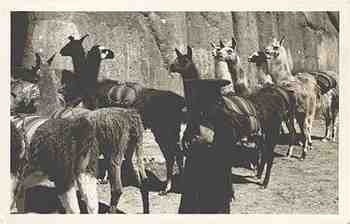 An indian with some llamas
by some Incan ruins.











"Inseparables Companeros," Puno, Peru
circa 1920.









Lake Salinas, at 12,480 feet in Peru.
The volcano in the background
is Urbinas, 18,478 ft.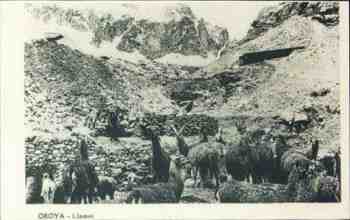 A herd of pack llamas
at a mine at Oroya.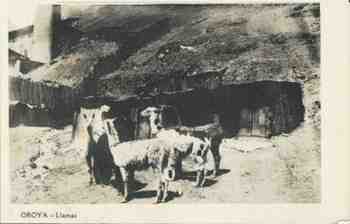 Llamas by some buildings in Oroya.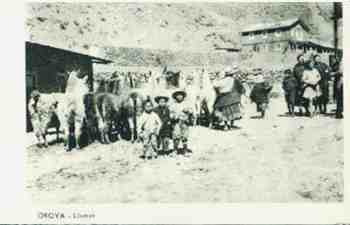 Some young children with a herd of llamas
on the main street of Oroya.







Some llamas waiting for their loads
at the mine at Oroya.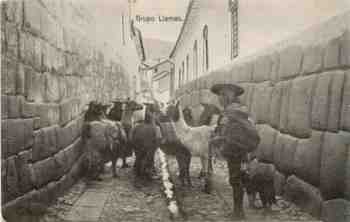 A man with his llamas
by an Inca wall in Cuzco.





A herd of llamas on a city street.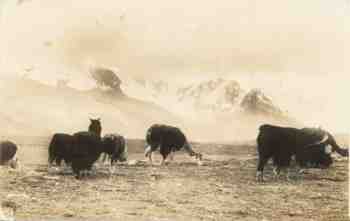 A herd of llamas
in the mountains.


More Llama Trivia Pages:

Visit some of our other web pages:


Brian and Jane Pinkerton
29343 Galahad Crescent
Mount Lehman
British Columbia
Canada V4X 2E4

Phone: 604-856-3196
E-mail address: brianp@smartt.com



Mount Lehman Llamas Farm Page • Llama Question and Answer Page • Llama Trivia