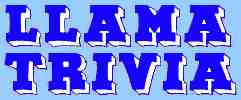 These pages are a collection of odd pictures
and trivia about llamas.

(They are not for sale, they are simply for your entertainment.)

Llamas in advertising



An Roots underwear ad from 1898.
It shows an alpaca or llama in the bottom left.














Part of the copy for this 1965 Panagra ad reads:
"One thing's for sure —
you won't meet the same old faces in South America.
Ever see a llama on the Champs-Elysees?
Not likely!"





This ad for Crosby Square Shoes
dates from 1954.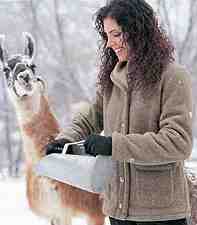 This ad is from a recent
Early Winters catalog.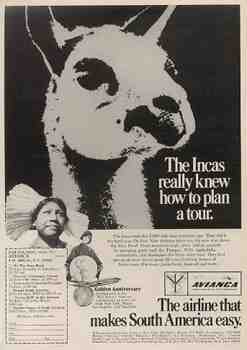 This Avianca ad is from 1969.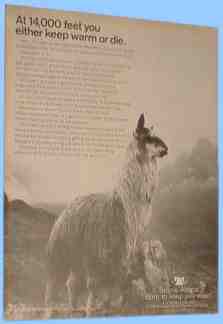 This is a 1968 ad
for Timme Alpaca.

It says "At 14,000 feet you either keep warm or die."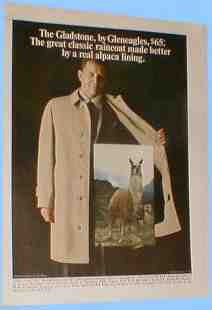 This 1968 Gleneagle ad has a picture of an alpaca (or llama) inside a man's coat.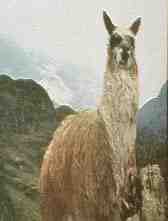 More Llama Trivia Pages:

Visit some of our other web pages: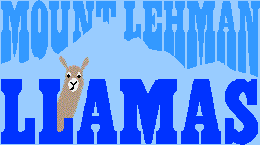 Brian and Jane Pinkerton

29343 Galahad Crescent
Mount Lehman
British Columbia
Canada V4X 2E4

Phone: 604-856-3196
E-mail address: brianp@smartt.com




Mount Lehman Llamas Farm Page • Llama Question and Answer Page • Llama Trivia