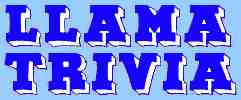 These pages are a collection of odd pictures
and trivia about llamas.

(They are not for sale, they are simply for your entertainment.)

Coins with llamas




This silver Bolivian coin
from 1830
shows two llamas resting
beneath a tree.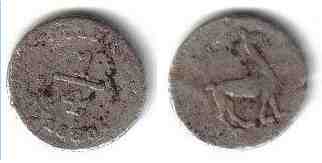 This quartillo from Peru
is dated 1830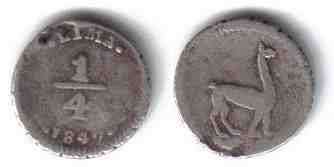 This 1/4 Real silver Peruvian coin
was struck in Lima in 1847.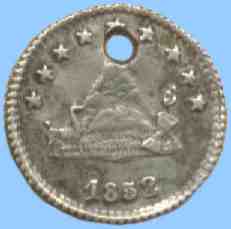 This 1/4 Real from Bolivia
is dated 1852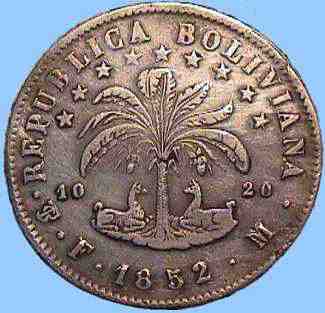 This Bolivian coin from 1852
shows two llamas resting
beneath a tree.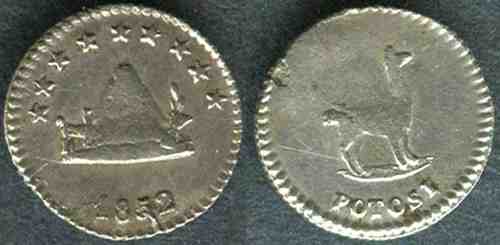 A couple of llamas on coins from Bolivia, 1852.







This 1/4 Peso from Peru
is dated 1893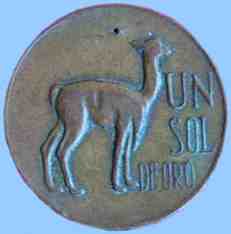 This 1967 one Sol coin
is from Peru.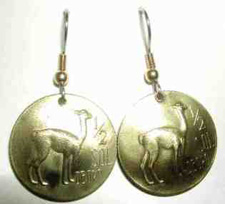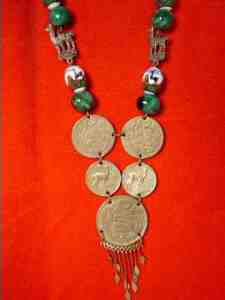 Many coins with llamas
have been turned into
jewellery or spoons.







This is an 1871 one centavo coin from Guatemala.
It has been counterstamped for use as a hacienda token.
The obverse has been counterstamped with GRR.
The reverse has been counterstamped with an R and a llama image.

More Llama Trivia Pages:

Visit some of our other web pages: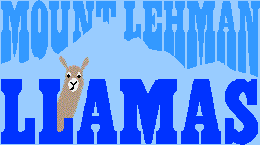 Brian and Jane Pinkerton
29343 Galahad Crescent
Mount Lehman
British Columbia
Canada V4X 2E4

Phone: 604-856-3196
E-mail address: brianp@smartt.com



Mount Lehman Llamas Farm Page • Llama Question and Answer Page • Llama Trivia