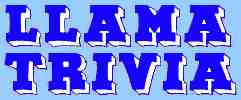 These pages are a collection of odd pictures
and trivia about llamas.

(They are not for sale, they are simply for your entertainment.)

Llama forms in nature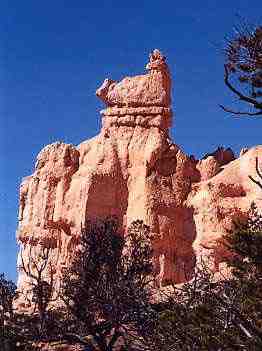 This photo was taken by Liz Martin
of Sahalee Llamas in Marysville, Washington
on Fantasyland Trail in Bryce Canyon.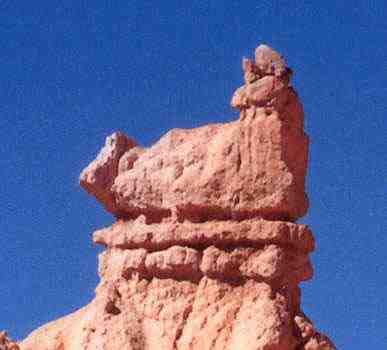 Janet Boyhan from
North Wind Farm
in Everson, Washington
sent us Liz's picture
from Bryce Canyon
plus the one of this driftwood
llama which she spotted
while hiking in Wyoming.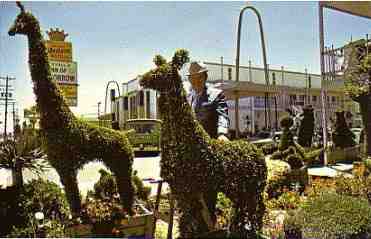 This is an advertising card
for the Inn of Tomorrow
in Anaheim, California,
showing Mr Al Stovall,
the creator of these
topiary llama scuptures.


More Llama Trivia Pages:

Visit some of our other web pages:


Brian and Jane Pinkerton
29343 Galahad Crescent
Mount Lehman
British Columbia
Canada V4X 2E4

Phone: 604-856-3196
E-mail address: brianp@smartt.com




Mount Lehman Llamas Farm Page • Llama Question and Answer Page • Llama Trivia