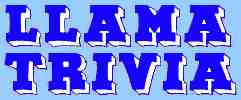 These pages are a collection of odd pictures
and trivia about llamas.

(They are not for sale, they are simply for your entertainment.)

Postcards — Llamas in Zoos and Game Farms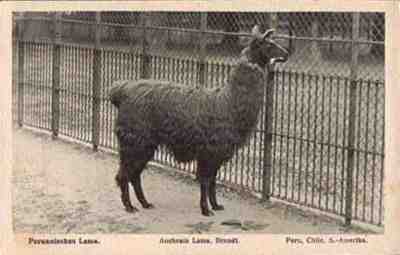 A llama in the "Zoologico"
in Lima, Peru.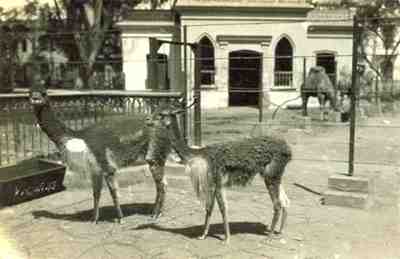 Two vicuñas in the Lima Zoo.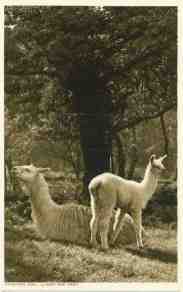 This postcard of a mother and her cria
is from the Paignton Zoo in Devon, England.





This young llama in a zoo
is on a postcard that appears
to be from the 1940s or 50s.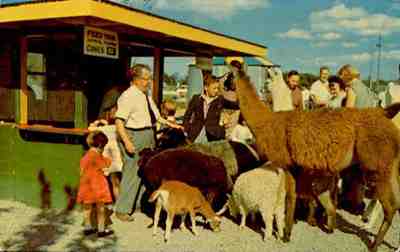 Children's Petting Zoo
Rochester New York
circa 1963.








"Sandy the Llama"
at Rumford Wild Animal Park
and Campgrounds,
Rumford Point Maine.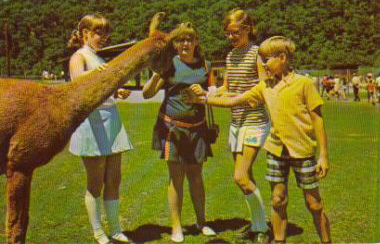 Four children petting a llama at the
Trexler Lehigh County Game Preserve,
in Schnecksville, Pennsylvania.
The postcard dates fron the 1960s or 70s.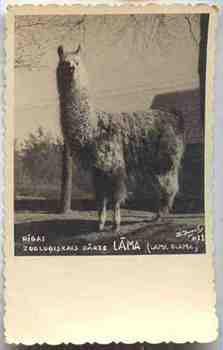 Postcard from the Riga Zoo
in Latvia, 1930.









From the Benson's Wild Animal Farm
in Hudson, New Hampshire.










Another postcard from the
Benson's Wild Animal Farm
which closed a number of years ago.

More Llama Trivia Pages:

Visit some of our other web pages:


Brian and Jane Pinkerton
29343 Galahad Crescent
Mount Lehman
British Columbia
Canada V4X 2E4

Phone: 604-856-3196
E-mail address: brianp@smartt.com




Mount Lehman Llamas Farm Page • Llama Question and Answer Page • Llama Trivia