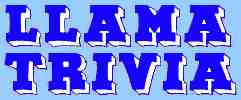 These pages are a collection of odd pictures
and trivia about llamas.

(They are not for sale, they are simply for your entertainment.)

People riding llamas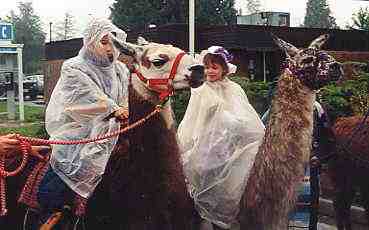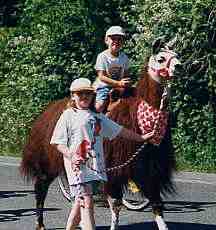 People often ask us "Can you ride a llama?"

As you can see in the photos above, the answer is "yes".
These two photos were taken in parades in Mount Lehman
and we have to admit that sometimes it even rains here.

They can easily carry a child, but an adult is a too heavy for them.
An adult llama is strong enough to carry an adult,
but very few people will force their llamas to carry that much weight.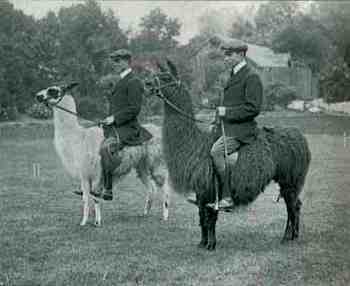 However, in the past
adults have ridden llamas
as shown by this picture
of two men playing polo
on llamas.

The picture is from
a 1920 postcard.









This postcard is from Peru
and shows a boy on a llama.

The llama doesn't look very happy.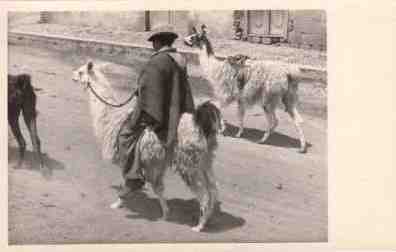 This postcard
from Quito, Ecuador
shows a man on a llama.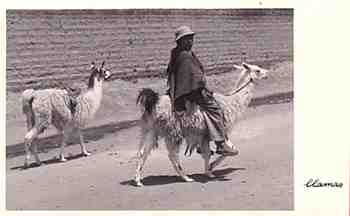 This postcard
appears to be from
the same series
and it looks like
the same person
and the same llamas.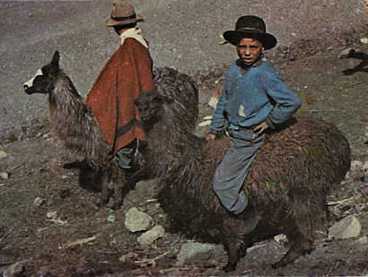 This Peruvian postcard
shows a couple of young boys
riding on llamas.

More Llama Trivia Pages:

Visit some of our other web pages: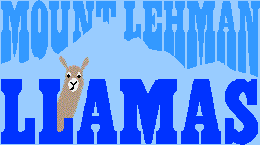 Brian and Jane Pinkerton
29343 Galahad Crescent
Mount Lehman
British Columbia
Canada V4X 2E4

Phone: 604-856-3196
E-mail address: brianp@smartt.com



Mount Lehman Llamas Farm Page • Llama Question and Answer Page • Llama Trivia