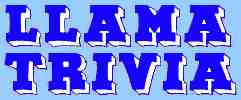 These pages are a collection of odd pictures
and trivia about llamas.

(They are not for sale, they are simply for your entertainment.)

Llamas on posters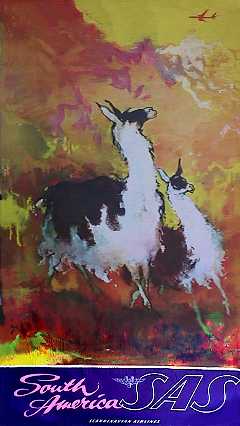 A poster for
Scandinavian Airlines.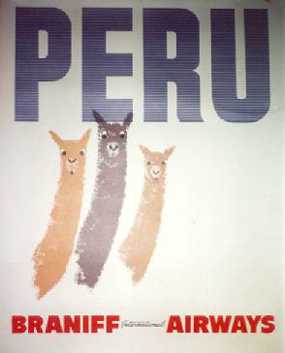 A poster for
Braniff Airlines.









A poster for Lan Chile Airlines.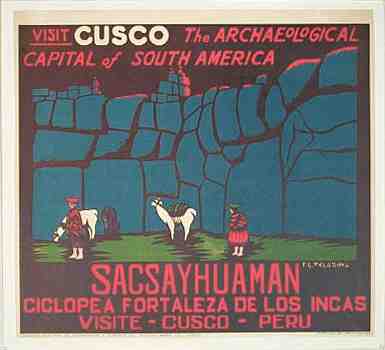 This Travel Poster from 1934
shows the fortress of Sacsayhuamen
which is above the city of Cusco.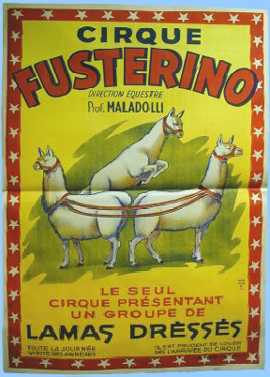 A circus poster from the 1930s.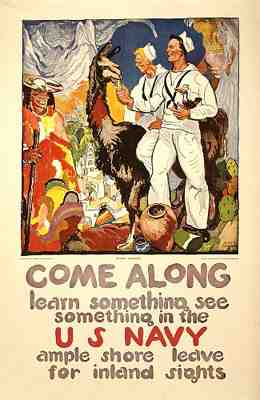 A World War One poster
showing two sailors as tourists
in South America, riding and
feeding bananas to a llama.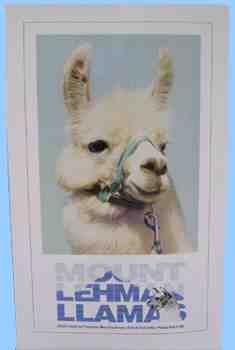 A couple of posters
from a llama farm
whose name
you might recognize.

The young female cria
on the left is
Pink Cloud
and the young male
on the right is
Avalanche.



More Llama Trivia Pages:

Visit some of our other web pages: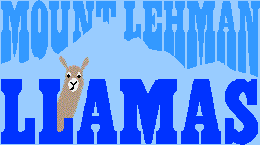 Brian and Jane Pinkerton

29343 Galahad Crescent
Mount Lehman
British Columbia
Canada V4X 2E4

Phone: 604-856-3196
E-mail address: brianp@smartt.com




Mount Lehman Llamas Farm Page • Llama Question and Answer Page • Llama Trivia