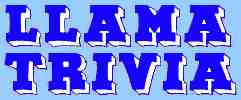 These pages are a collection of odd pictures
and trivia about llamas.

(They are not for sale, they are simply for your entertainment.)

Llamas in advertising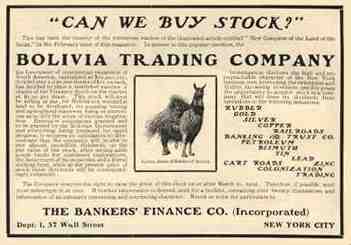 An ad from the March 1902 issue of The World's Work Magazine for NYC-based firm with men of "high and unimpeachable character" selling stock in a venture that hoped to draw wealth from the jungles of Bolivia.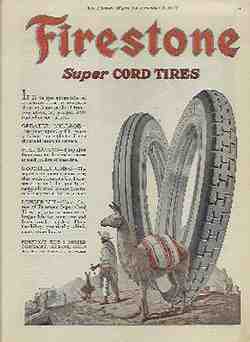 An ad for Firestone Tires
from the December 8, 1917 issue
of Literary Digest magazine.











A 1940 ad for Pan American PAA Airways System.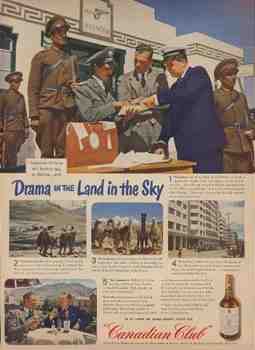 A 1944 Canadian Club ad.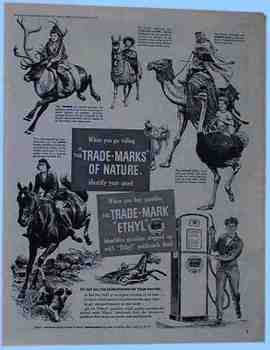 An Ethyl Gasoline ad from the 1950s
showing someone riding on a llama.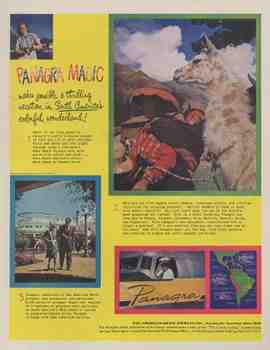 1947 Panagra Airlines ad.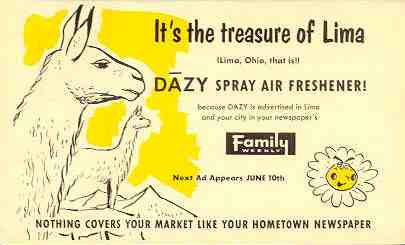 From the 1950s
an air freshener ad
from Lima, Ohio.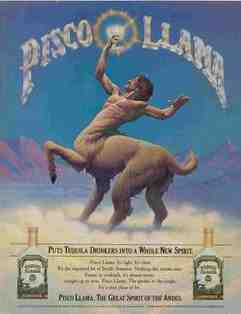 Pisco is a traditional
South American drink.
This ad is from 1976.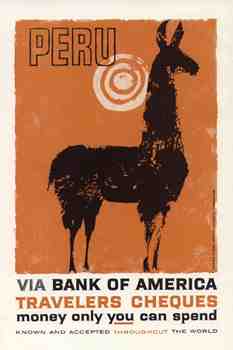 A Bank of America ad from 1960.







More Llama Trivia Pages:


Visit some of our other web pages: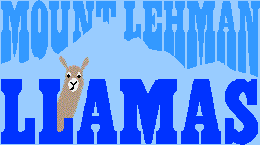 Brian and Jane Pinkerton

29343 Galahad Crescent
Mount Lehman
British Columbia
Canada V4X 2E4

Phone: 604-856-3196
E-mail address: brianp@smartt.com




Mount Lehman Llamas Farm Page • Llama Question and Answer Page • Llama Trivia