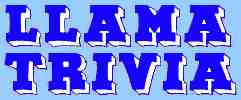 These pages are a collection of odd pictures
and trivia about llamas.

(They are not for sale, they are simply for your entertainment.)

Postcards — Llamas in Zoos and Game Farms


The back of this postcard states
"Catskill Game Farm, Inc. Roland Lindemann,
Catskill, New York.
Supply base for Zoological Gardens
and Public Parks.
Specializing in Hoofed Animals, Bison,
Water Buffaloes, Yaks, Llamas, Antelopes
and Deer from all parts of the world."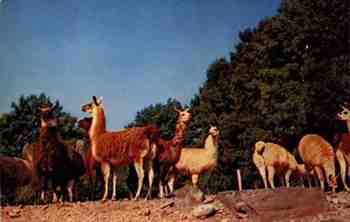 This postcard is also from
the Catskill Game Farm
and dates from the 1960s.

The upper postcard is from 1947.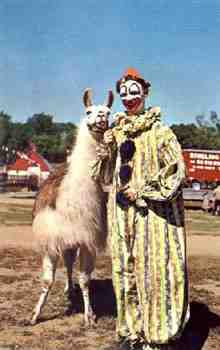 This postcard shows a clown and llama
at Circus World Museum, in Baraboo, Wisconsin.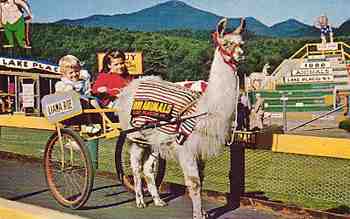 This postcard from the 1960s shows
two little girls enjoying a llama ride
at Sterling Alaska Fur and Game Farms.
1000 Animals, Lake Placid, New York.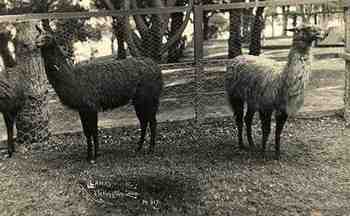 This postcard shows two llamas
at the zoo in Wellington, New Zealand.






This postcard was came from Jungleland Zoo
in Thousand Oaks, California
back in the 1950s and early 1960s.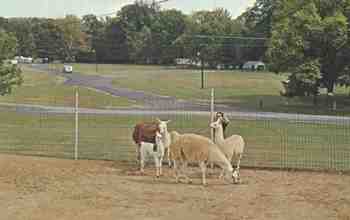 The Llama Family,
Beech Bend Park,
Bowling Green, Kentucky.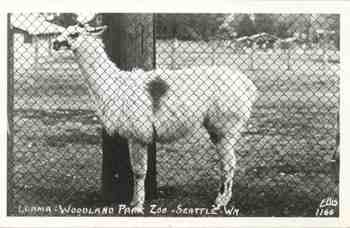 Woodland Park Zoo
Seattle, Washington
postcard from the 1940s.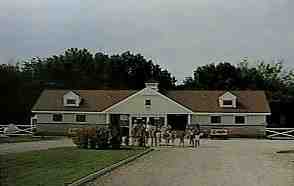 Kids ride on llamas at the McLain Zoo
in Moline, Illinois in the 1960s.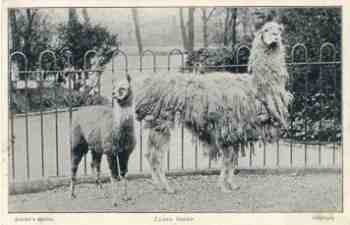 London Zoo postcard
from the 1904.








More Llama Trivia Pages:


Visit some of our other web pages:





Brian and Jane Pinkerton
29343 Galahad Crescent
Mount Lehman
British Columbia
Canada V4X 2E4

Phone: 604-856-3196
E-mail address: brianp@smartt.com




Mount Lehman Llamas Farm Page • Llama Question and Answer Page • Llama Trivia