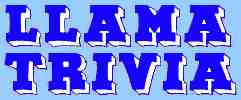 These pages are a collection of odd pictures
and trivia about llamas.

(They are not for sale, they are simply for your entertainment.)

Even more llama postcards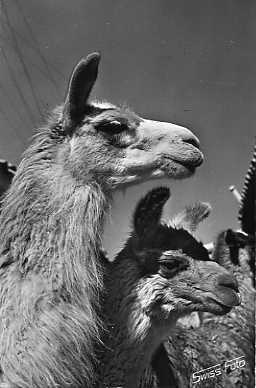 Every time I think there can't be
any more llama postcards,
another one shows up.

I found this one in a box in the basement.
We bought in it Peru in 1961.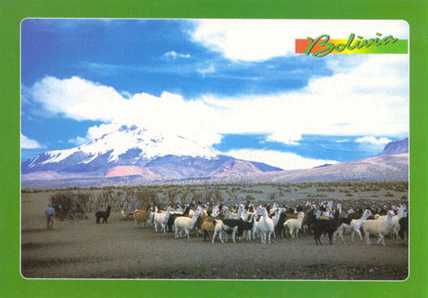 A herd of llamas in Bolivia.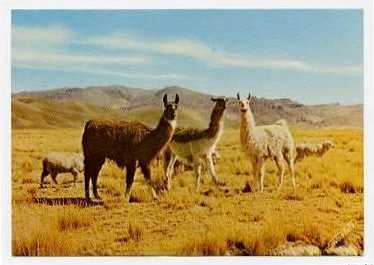 A herd of llamas in Peru.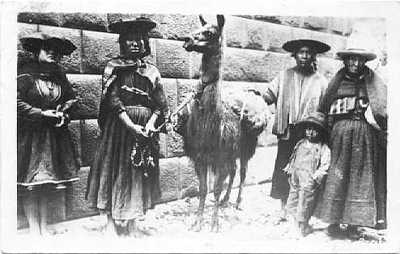 This 1935 postcard of Peru
features a llama and some
native indians of Peru
in their ethnic costumes.









A herd of llamas
near a copper smelter in Peru.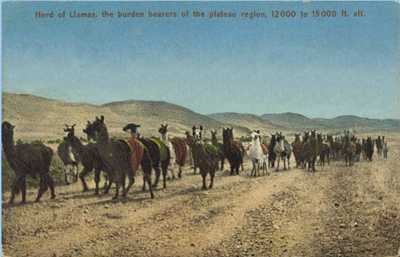 This Bolivian postcard
has written on it:
"Herd of llamas, the burden bearers
of the plateau region, 12,000 to 15,000 ft. alt."

More Llama Trivia Pages:

Visit some of our other web pages:


Brian and Jane Pinkerton

29343 Galahad Crescent
Mount Lehman
British Columbia
Canada V4X 2E4

Phone: 604-856-3196
E-mail address: brianp@smartt.com




Mount Lehman Llamas Farm Page • Llama Question and Answer Page • Llama Trivia