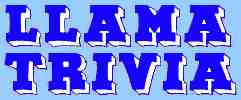 These pages are a collection of odd pictures
and trivia about llamas.

(They are not for sale, they are simply for your entertainment.)

Even more llama postcards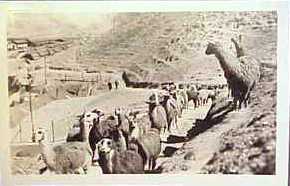 Llamas in the mountains of Peru
near Casapalca Smelters.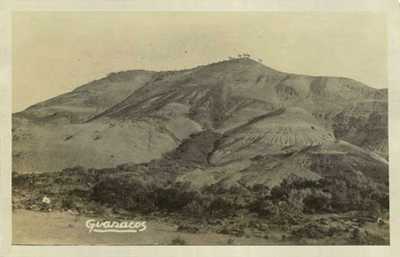 If you look really closely
at this Peruvian postcard
you can see some guancos
on the top of the ridge.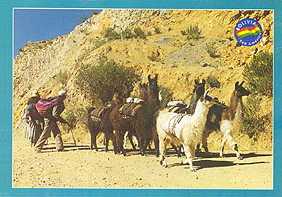 Llamas in the hills of Bolivia.








Andahuaylas, Peru.

Native with llama
in the Peruvian Andes.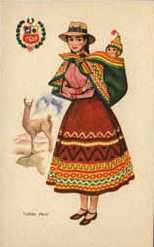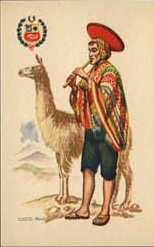 Native costumes
of Peru.

(c. 1945)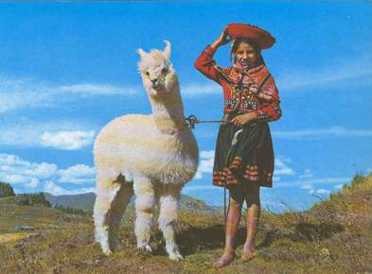 Young sheepherder
with her domestic Alpaca.

Cusco, Peru.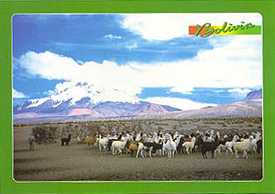 This postcard shows
a herd of llamas in Bolivia.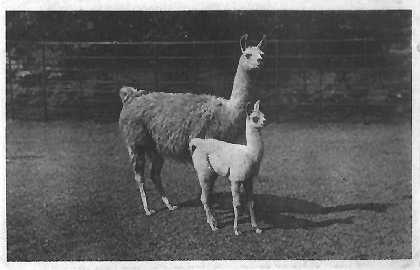 Postcard of a mother llama
with her cria
in a European zoo.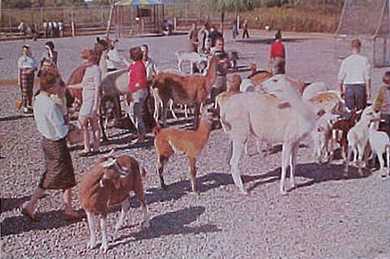 This is a 1961 postcard of a petting zoo.

The back says "Lollypop Farm is kindness in action. The Humane Society, Cat and Dog Shelter of Rochester, NY on Route 15, two miles north of NY Thruway Exit 46, also maintains a several acre farm where friendly llamas, reindeer, pygmy burros, Angora goats, ponies, elk, deer, calves, sheep, ducks, geese and other feathered birds and four footed animals wander freely to be petted and fed by children and adults. No admission is charged."

More Llama Trivia Pages:

Visit some of our other web pages:


Brian and Jane Pinkerton

29343 Galahad Crescent
Mount Lehman
British Columbia
Canada V4X 2E4

Phone: 604-856-3196
E-mail address: brianp@smartt.com




Mount Lehman Llamas Farm Page • Llama Question and Answer Page • Llama Trivia