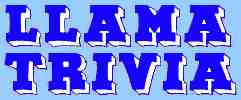 These pages are a collection of odd pictures
and trivia about llamas.

(They are not for sale, they are simply for your entertainment.)

Even more llama postcards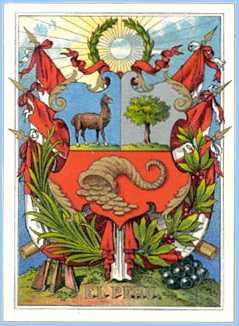 This postcard shows the National Arms of Peru which were created by José Gregorio Paredes and adopted in 1825. First canton shows a vicuña, in natural colour, that represents the animal kingdom. The vicuña is the national animal of Peru. The second field shows a quina (cinchona) tree which is the national tree of Peru. The third field shows a cornucopia with gold coins inside. It represents the mineral richness of the country. Two flags and national banners are supporters. The crest is a green laurel crown.






This postcard
is from an English zoo
and dates from around 1903.







This postcard shows a llama herder
with her herd of llamas in the altiplano.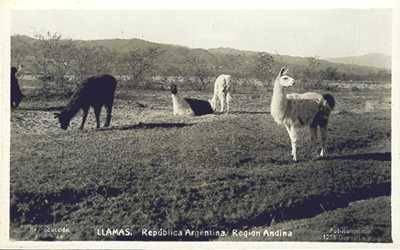 A postcard from Argentina
It is titled:
Llamas. República Argentina
Region Andina.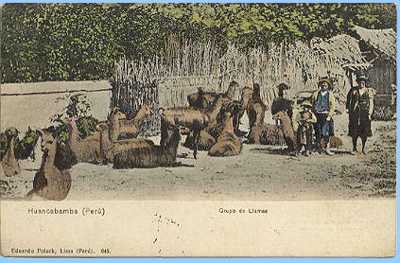 A postcard from 1908.

The writing on the bottom says
Huancamba, Peru
Grupo de Llamas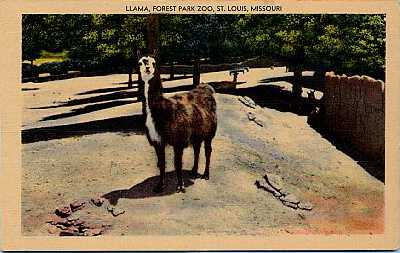 A postcard from
Forest Park Zoo
St. Louis, Missouri.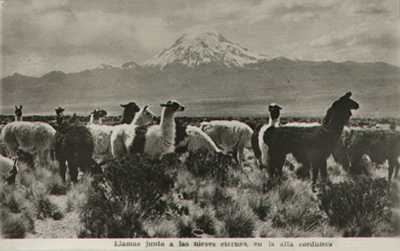 Llamas gathered under
the eternal snows
of the cordillera.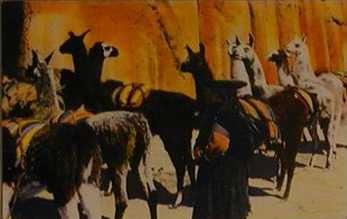 A postcard Peru
showing some llamas
at Sacsahauman, Peru







This 1915 postcard from Peru is titled
"Grupo de Liamas en Casapalca".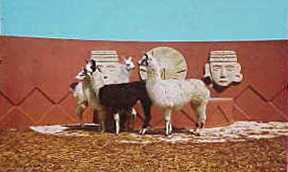 The Indianapolis Zoo
George Washington Park
Indianapolis, Indiana, 1970.

More Llama Trivia Pages:

Visit some of our other web pages:


Brian and Jane Pinkerton

29343 Galahad Crescent
Mount Lehman
British Columbia
Canada V4X 2E4

Phone: 604-856-3196
E-mail address: brianp@smartt.com




Mount Lehman Llamas Farm Page • Llama Question and Answer Page • Llama Trivia