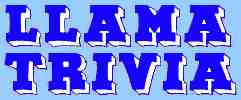 These pages are a collection of odd pictures
and trivia about llamas.

(They are not for sale, they are simply for your entertainment.)

Llama Postcards — Zoos and Game Farms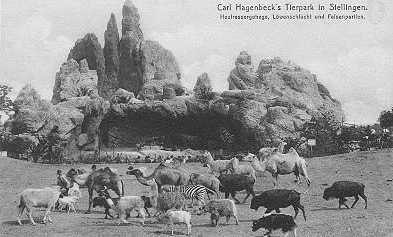 Carl Hagenbeck Circus Animals.
This card shows the Circus owner's
animal park in Stellingen, Germany
with a wide variety of intermingled species including some llamas.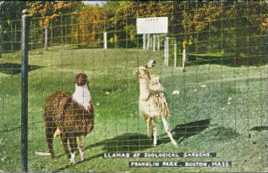 Llamas at Boston, MA
Zoo Gardens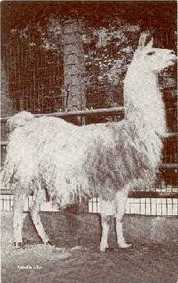 This postcard shows a view of Betsy the Llama, born in captivity in the collection of the Chicago Lincoln Park Zoo on January 28, 1950. She was bottle raised by her keeper and is remarkably tame and gentle.











This postcard was illustrated
by C.T. Howard and is
captioned "Elephants at the Zoo".

The scene was probably taken from
the London Zoo at Regents Park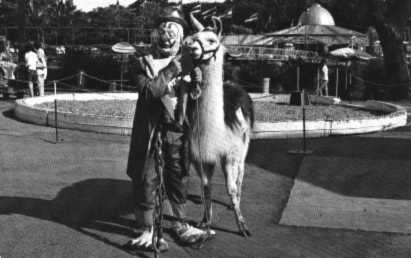 This postcard
shows a clown and llama
ready to make friends with children
a Circus World Museum,
in Baraboo, Wisconsin.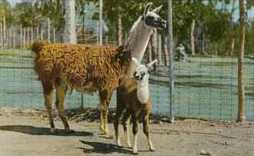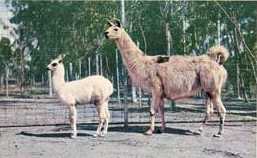 Two
vintage
postcards
from
the
San Diegeo
Zoo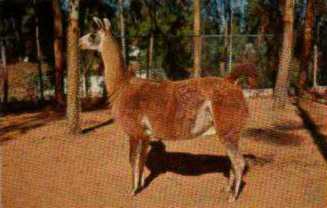 A llama postcard
from the
Animal Color Series
from the San Diego Zoo.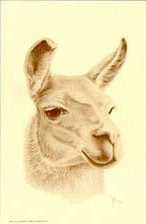 The drawing on this postcard is by P. Harvey.

From Buena Vista's Exotic Animal Paradise 1977.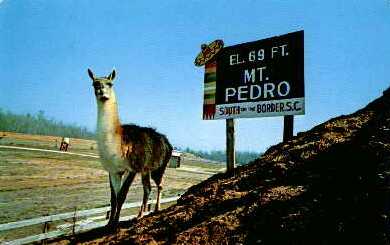 A llama postcard
from "South Of the Border"
in South Carolina
at the North Carolina border.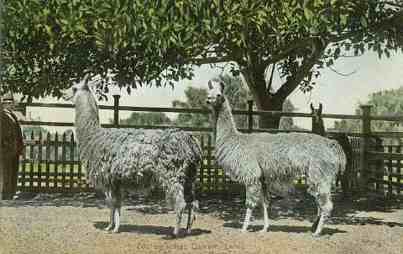 This postcard, circa 1905,
shows some llamas
at the Zoological Garden
in Leipzig, Germany.




This photo on this
postcard is from
the Children's Zoo,
Storyland Valley
in Edmonton, Alberta,
Canada.

More Llama Trivia Pages:

Visit some of our other web pages:


Brian and Jane Pinkerton

29343 Galahad Crescent
Mount Lehman
British Columbia
Canada V4X 2E4

Phone: 604-856-3196
E-mail address: brianp@smartt.com




Mount Lehman Llamas Farm Page • Llama Question and Answer Page • Llama Trivia