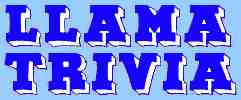 These pages are a collection of odd pictures
and trivia about llamas.

(They are not for sale, they are simply for your entertainment.)

Books (many out of print)


Getting to Know Peru by Grace Halsell (1964)

Meet the "little camels" of the Andes,
the llamas, alpacas, and vicuñas, who are actually
decendants of camels and are not found
anyplace else in the world. Discover great mineral wealth
and explore Machu Picchu, a lost city of the Incas rediscovered.





Along Came a Llama by Ruth Ruck (1978)

The author bought a baby llama to add
to the livestock of her hill sheep farm in Snowdonia, Wales.
The llama was intended to be a useful part of the farm,
not just a bizarre pet, though it did develop
a liking for Easter eggs and cherry brandy.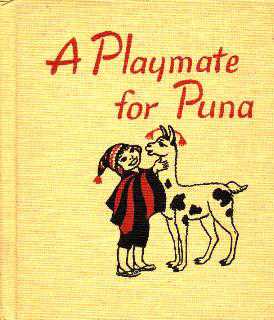 A Playmate for Puna by Terry Shannon (1963)

Puna was a little indan boy.
He lived in the Andes mountains
of Peru. This is a story of Puna
and his llama Michu.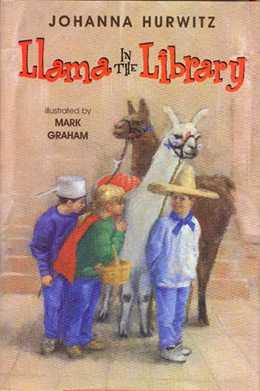 Llama in the Library by Johanna Hurwitz (1999)

In this story fifth-grader Adam
thinks his two llamas will be a hit
at the grand re-opening of the town's library.
Adam's llamas are quite humorous.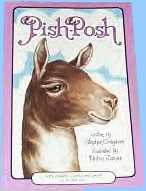 Pish Posh by Stephen Cosgrove (1986)

Pish Posh learns
that every creature
is useful and special
in its own way.





Llama Hiking with Katie by Bob Wynia

Katie is a girl who lives with
her Mom and Dad on a Llama farm.
The book is intended to be both
an environmental education experience
as well as a way to teach vocabulary.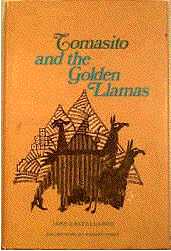 Tomasito and the Golden Llamas by Jane Castellanos (1968)

A Peruvian boy sets out on an adventure
to North America with his sister
and her new American husband
who he hopes will lead him back
to his homeland with an education
as an archeologist.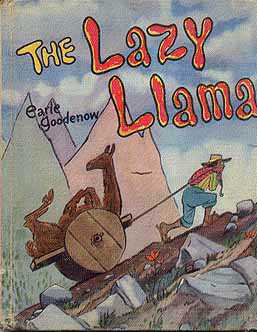 The Lazy Llama by Earle Goodenow (1954)

Hard to find,
but a fine childrens book,
might be appropriate for
early home schooling
or an early unit on llamas.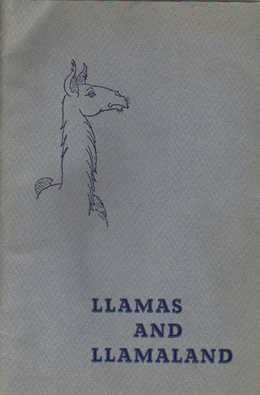 Llamas and Llamaland by University of Pennsylvania (1947)

Contents are:
The Habitat of the Llamas,
The Majesty of the Andes,
The Illimitable, Desolate Punas,
Where the Andes Derive Their Name,
The Llamas in Religion,
The Llamas Indispensable to Inca Culture,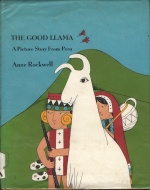 The Good Llama by Anne Rockwell (1968)

A picture story
from Peru



Fifty-five Grandmas and a Llama by Lynn Manuel (1997)

Sam's search
for a grandmother
is so successful
that he discovers
the problems of having
too many grandmothers.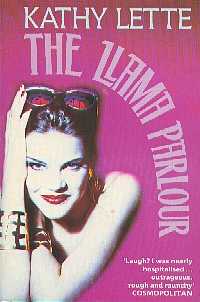 The Llama Parlour by Kathy Lette

A paperback novel
from England.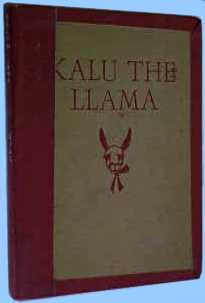 Kalu the Llama (1939)

This book will be hard to find.



We have a page with a good selection of Recommended Llama Books
which includes a search box in case you wish to try and locate any of these books.


More Llama Trivia Pages:


Visit some of our other web pages: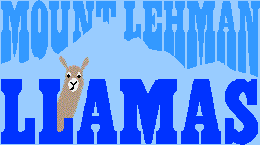 Brian and Jane Pinkerton
29343 Galahad Crescent
Mount Lehman
British Columbia
Canada V4X 2E4

Phone: 604-856-3196
E-mail address: brianp@smartt.com



Mount Lehman Llamas Farm Page • Llama Question and Answer Page • Llama Trivia