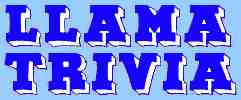 These pages are a collection of odd pictures
and trivia about llamas.

(They are not for sale, they are simply for your entertainment.)

And still more Llama Postcards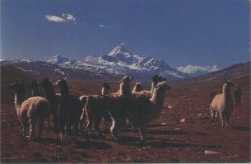 A postcard
showing llamas
near Monte Huayna Potosi
on the Bolivian Altiplano.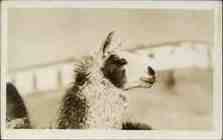 This postcard from 1926
shows a llama in Brazil.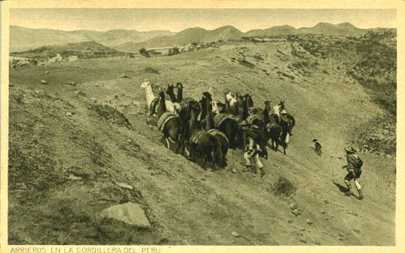 The title of this postcard is
Arrieros en la Cordillera del Peru.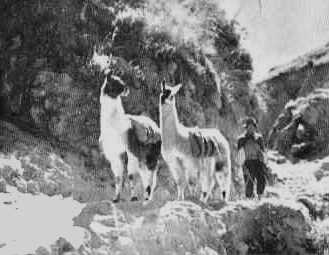 This
postcard
from
Peru
shows
two
Pack
llamas.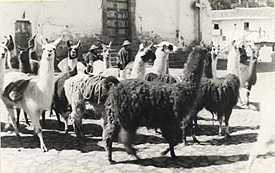 A llama herd
on a 1950s postcard
from South America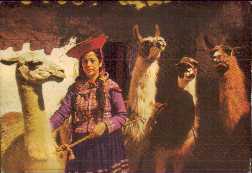 A postcard
from Cuzco, Peru
showing an Indian woman
with her llamas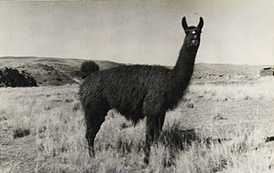 This Postcard
shows a typical llama
in the highlands
of Peru or Bolivia.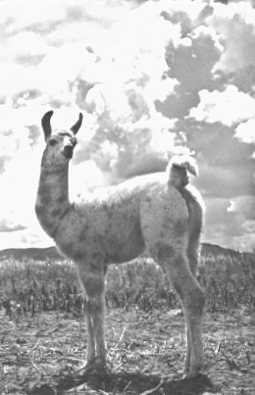 A postcard
showing a
young llama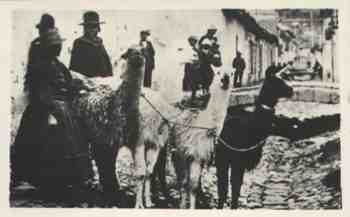 This postcard from Peru
dates from the 1930s.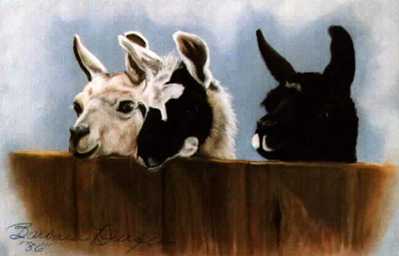 A cute llama painting
on a postcard.

The signature appears to be
Barbara Burgess '86.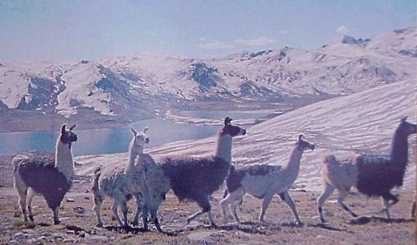 A vintage
postcard
showing
some llamas
in the
Andes.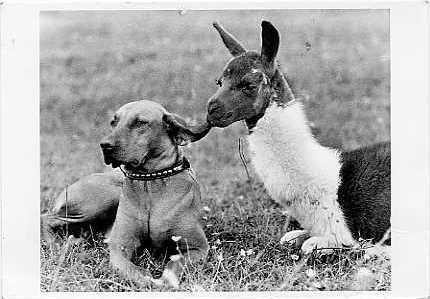 A postcard
from 1967
titled "Ear Nibble".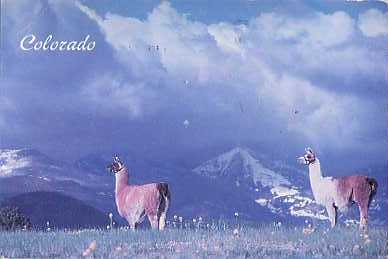 A postcard
from Colorado.







A postcard
from Argentina
in the 1950s or 1960s
has a painting of a young boy
playing a flute for his llama.

More Llama Trivia Pages:

Visit some of our other web pages:


Brian and Jane Pinkerton

29343 Galahad Crescent
Mount Lehman
British Columbia
Canada V4X 2E4

Phone: 604-856-3196
E-mail address: brianp@smartt.com




Mount Lehman Llamas Farm Page • Llama Question and Answer Page • Llama Trivia