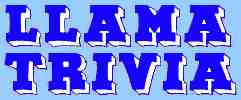 These pages are a collection of odd pictures
and trivia about llamas.

(They are not for sale, they are simply for your entertainment.)

Lama Prints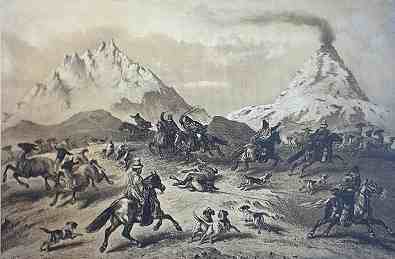 The first three prints
on this page were done
in Chile by
Claudio Gay around 1800.

"Caza de los guanacos"
(guanaco hunt).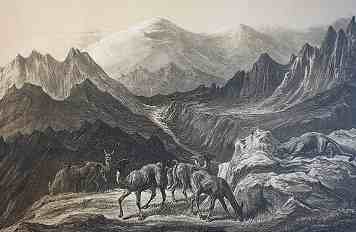 The puma
on the right
is stalking
the guanacos.

"Vista del Volcan de San Fernando"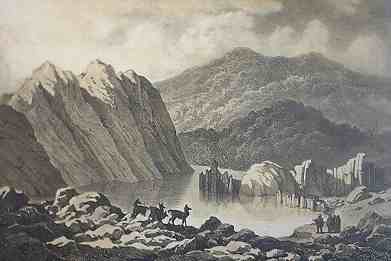 "Vista de la Laguna de la Laja"

I think those are
llamas or guanacos
on the rocks
in the foreground.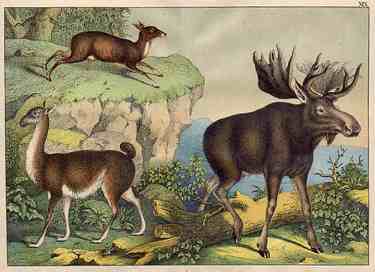 Llama, Musk Deer and Moose
from a German book dated 1874
"Natural History of the Animal Kingdom"
by Dr. Heinrich Von Shubert.

Hand-coloured print
of a strange combination.







"Llama Pack Train"

from Scribner's Monthly
Vol. 14, May 1877.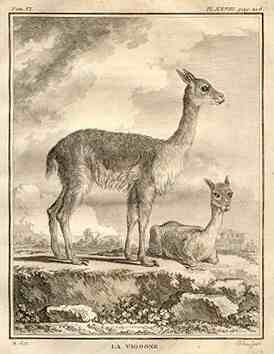 "La Vigogne" small lama

A copperplate engraving
by George Louise Leclerc Buffon.
from Histoire Naturelle 1749 - 88.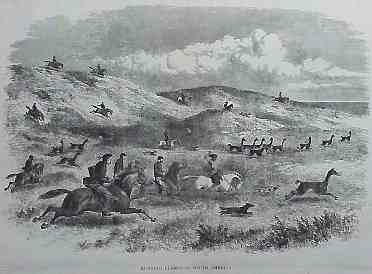 This engraving was published in
The Daily Graphic, March, 1873
in New York.

It is titled "Hunting Llamas in South America".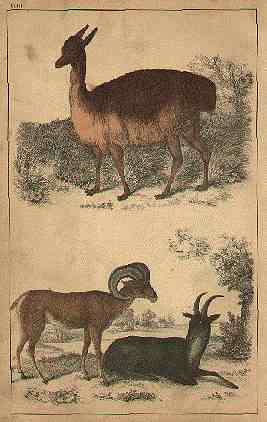 This print
of a Dall Sheep
and a llama
is from
Oliver Goldsmith
Natural History
published in 1820.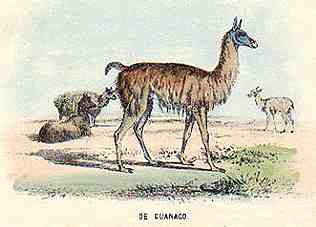 "De Guanaco"
The Silky Llama

from a Dutch book
dating from 1864.





More Llama Trivia Pages:


Visit some of our other web pages: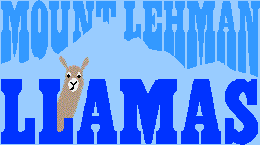 Brian and Jane Pinkerton
29343 Galahad Crescent
Mount Lehman
British Columbia
Canada V4X 2E4

Phone: 604-856-3196
E-mail address: brianp@smartt.com



Mount Lehman Llamas Farm Page • Llama Question and Answer Page • Llama Trivia