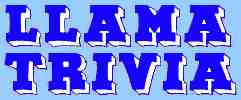 These pages are a collection of odd pictures
and trivia about llamas.

(They are not for sale, they are simply for your entertainment.)

Llama Postcards

The first two postcards
on this page are both titled
"Lago Titicaca - La Paz, Bolivia".

The woman is wearing
a typical bowler hat.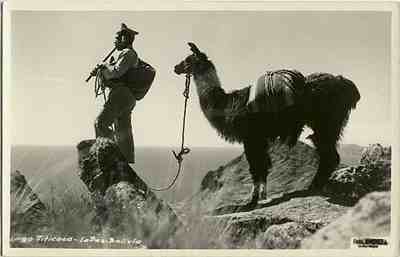 Flutes are
popular instruments.
in Bolivia

Both of these postcards
are from around 1940.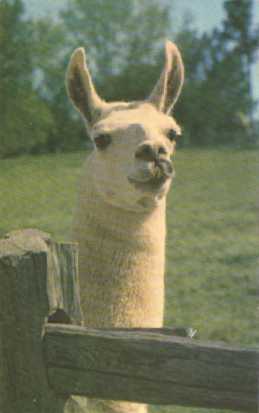 Postcard
of a
white llama.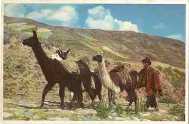 This postcard
is titled "Llamas en la
Cordillera Peruana".




This postcard
is also titled "Llamas en la
Cordillera Peruana".

Notice that the llamas
have packs on but none
of them are wearing halters.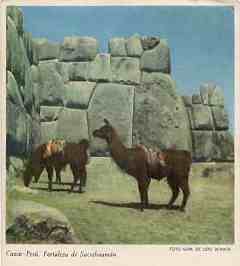 This postcard
show some llamas beside
the fortress of Sacsahuaman
above Cuzco, Peru.

This brought back memories,
as years ago, we camped
in this very spot.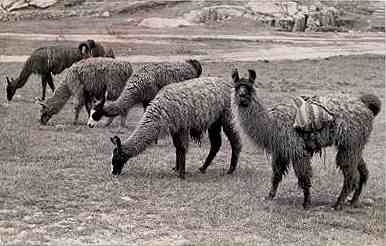 A typical scene
in the
high country
of Peru
is shown
in this postcard.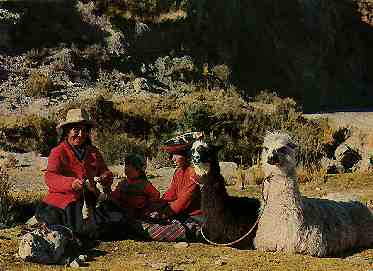 The woman on the left
of this postcard
from the Peruvian highlands
is spinning llama wool
with her drop spindle.

It was sent in 1995.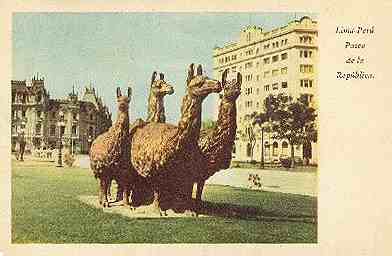 This postcard
shows a statue of llamas
on the Paseo de Republica
in Lima, Peru.
It was mailed in 1957.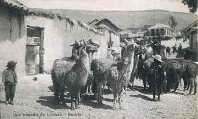 "Una majada de Llamas — Bolivia"

This postcard of
a flock of llamas in Bolivia
dates from around 1910.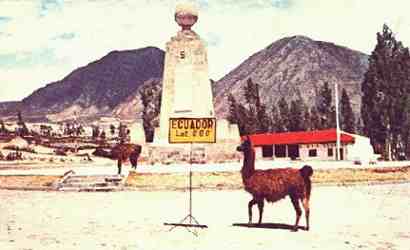 This postcard
from Ecuador
shows the monument
marking the equator.

It dates from 1961.

More Llama Trivia Pages:

Visit some of our other web pages:


Brian and Jane Pinkerton
29343 Galahad Crescent
Mount Lehman
British Columbia
Canada V4X 2E4

Phone: 604-856-3196
E-mail address: brianp@smartt.com



Mount Lehman Llamas Farm Page • Llama Question and Answer Page • Llama Trivia