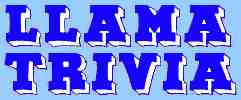 These pages are a collection of odd pictures
and trivia about llamas.

(They are not for sale, they are simply for your entertainment.)

Llama Music Groups



The "OTHER" Little ol' band from Texas.

The Tequila Snortin Llamas is a good time Rock and Roll band
spanning from the ripping guitar based songs of the 1960s
to today's power driven music to Texas driven blues.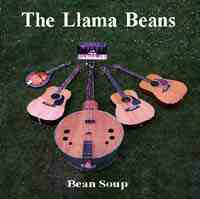 The Llama Beans
are a new acoustical folk band
playing original material.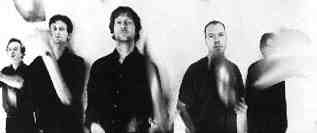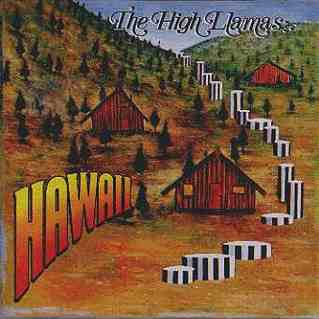 Whenever you use a search engine to look for "llamas"
there will be a number of sites show up for this
English rock group,The High Llamas.

This CD is described as Beach Boy type
alternative power pop.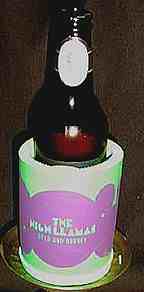 You can
also get a
High Llamas "cozy"
to keep your
drinks cold.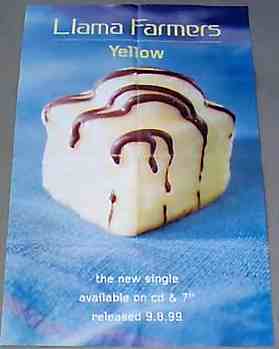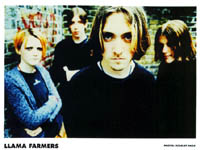 Another UK
rock and roll group
are the Llama Farmers.

The poster
on the right
is for their
recent single
"Yellow".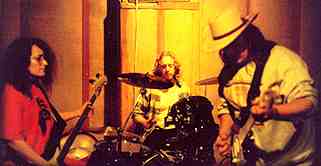 A punk band named Dali's Llama started in 1993, performing live
and releasing their first CD "Pre Post Now" to a small underground following.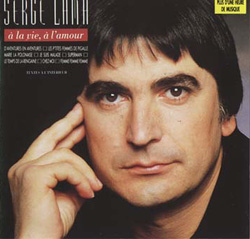 This CD
contains
French songs
by the
famous
French artist
Serge Lama.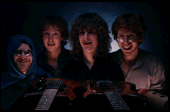 The group Phish
has a song
called "Llama".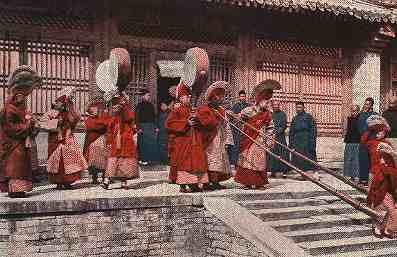 "A Lama Orchestra
at the Devil Dance —
Two-man trumpets;
overhead drums
short trumpets
said to be of human bones:
the band at the
Yellow Temple, Peking"
— from the
London Illustrated News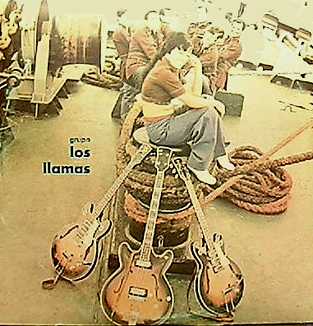 The CD on the left
is by a Cuban Group
called Los Llamas.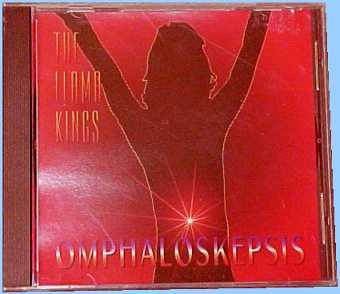 The CD on the right
is called "Omphloskepsis"
and is by The Llama Kings.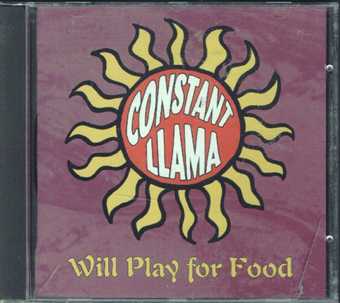 All I know
is that this is
an alternative
music group.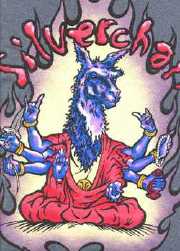 The band Silverchair
has a fan club called
The Llama Appreciation Society.

The picture on the right
is a 1995 concert T-Shirt
with a picture of a purple llama
with six arms on the front.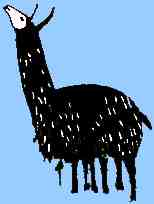 The group House of Llama
has an interesting logo of a llama with six legs.





There are any number of other bands which use the word "llama" in their name.
The following list is a few that I have run across.
40 Men and a Llama (not together any more)

Dahlia Llamas (their page was last updated in May, 1997)

Jon and the Llama

LLAMA - Inca Space Programme A new breed of metal

Llama (Australia)

Llama (USA)

Llama Image (haven't met for a practice yet according to their website)

Llama Spit (looking for a bass player and a drummer)

Mama Llama

The Llama Project
More Llama Trivia Pages:

Visit some of our other web pages: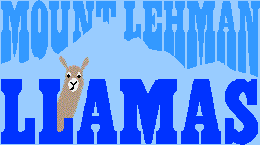 Brian and Jane Pinkerton
29343 Galahad Crescent
Mount Lehman
British Columbia
Canada V4X 2E4

Phone: 604-856-3196
E-mail address: brianp@smartt.com



Mount Lehman Llamas Farm Page • Llama Question and Answer Page • Llama Trivia