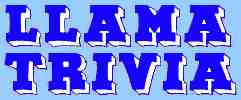 These pages are a collection of odd pictures
and trivia about llamas.

(They are not for sale, they are simply for your entertainment.)

Old Pictures and Postcards of Llamas



A llama and alpaca
are featured on this wood engraving
by de Sainson which was printed
in Paris circa 1838.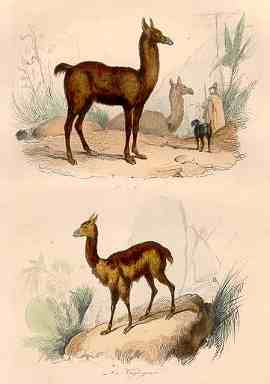 This engraving
is from l'Histoire Naturelle
printed in 1850.

It was drawn by
a French naturalist
Georges Louis Leclerc
(1707-1788).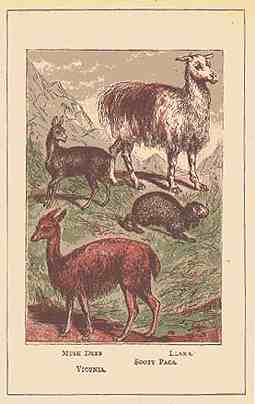 This chromo/lithograph, titled
"Musk Deer; Llama; Vicunia: Sooty Paca"
is from the National Natural History
printed in London around 1870.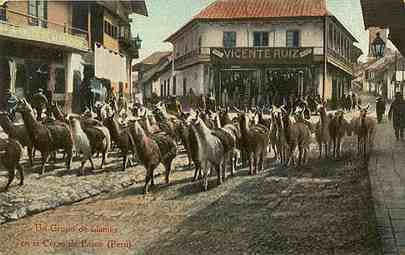 This postcard
from 1922 is titled
"Grupo de Llamas
en el Cerro de Pasco (Peru)".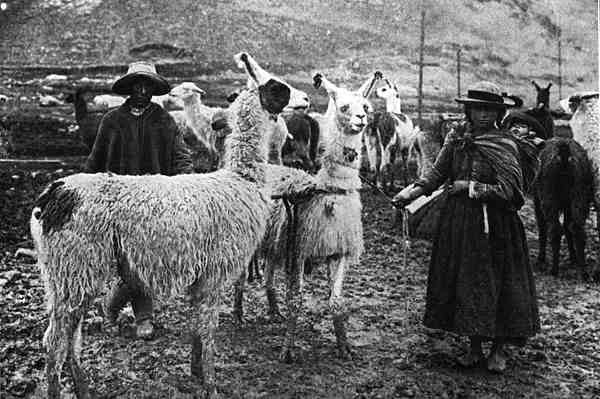 This photograph
is from "Lands of the Andes
and Desert" was taken
in Peru around 1924.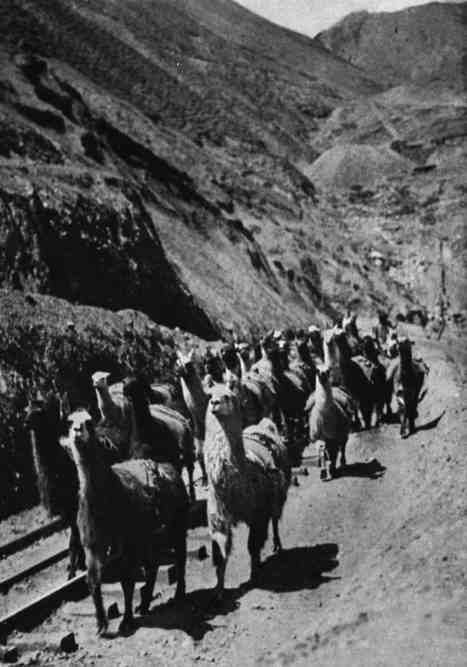 This photograph was
taken at the same time
as the photo above.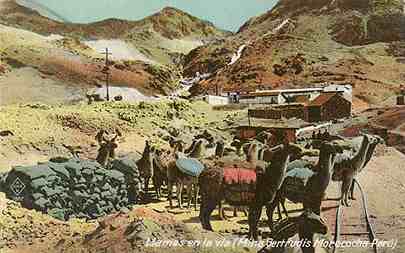 The title of this postcard, circa 1917, is
"Llamas en el Via Mina Gertrudis, Morococho, Peru"
which translates as
Llamas on the Rails of the Gertrudis Mine Train.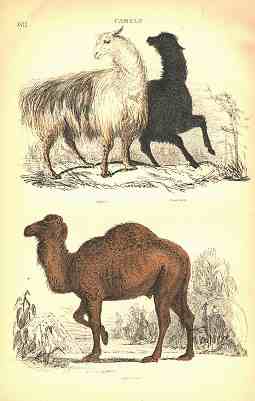 This print
from the 1800s
shows an alpaca,
a black "lama"
and an
Arabian camel.













This card
features a photo
taken in New York City
in 1957.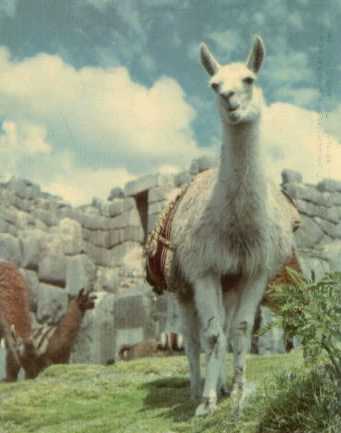 This postcard
is from
Macchu Picchu
in Peru.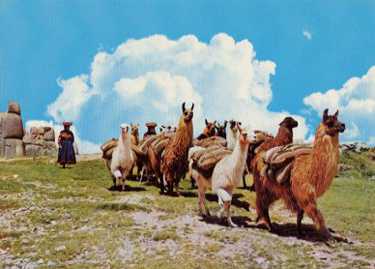 This postcard
shows a caravan of
pack llamas in Peru.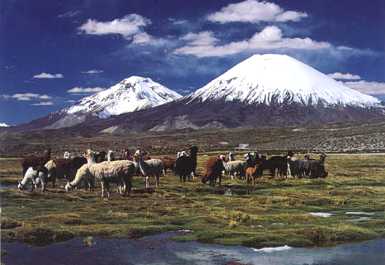 This postcard shows
llamas grazing near the volcanoes
Pomerape and Parinacota
in Lauca Park in Northern Chile.

When I ran across
this postcard recently
I was excited by the similarity
to the panorama picture below
which has been displayed
on the shelf above my computer
since I took the photo in 1992.


More Llama Trivia Pages:

Visit some of our other web pages:


Brian and Jane Pinkerton
29343 Galahad Crescent
Mount Lehman
British Columbia
Canada V4X 2E4

Phone: 604-856-3196
E-mail address: brianp@smartt.com



Mount Lehman Llamas Farm Page • Llama Question and Answer Page • Llama Trivia