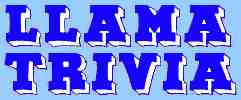 These pages are a collection of odd pictures
and trivia about llamas.

(They are not for sale, they are simply for your entertainment.)

Fabric Items with Llamas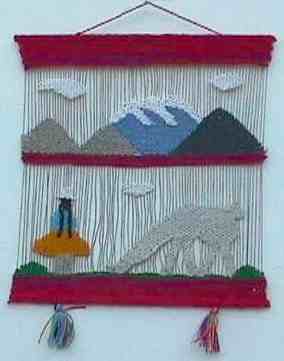 This hand-woven
wall hanging from Peru
shows an Aymara woman
and her llama
with the Andes mountains
in the background.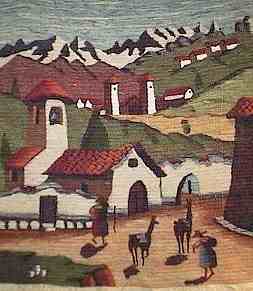 This woven wall hanging
is a Quechua folk art rug
where the wool is coloured
with natural ingredients;
tree roots, wild grasses
and charcoal.







This wall hanging from Peru
is made from llama and alpaca skins
and and shows a condor and a llama
along with a person playing a flute.













This handwoven tapestry
was done in Peru by Victor Lauro
and is made of llama wool
coloured with natural dyes
made from flowers and berries.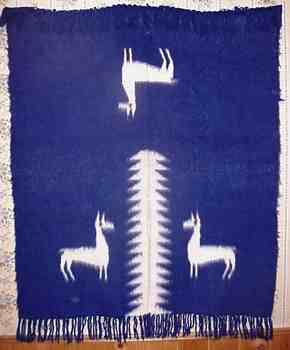 This poncho
which comes from
Central America
has a slit to put
your head through.















Here is a
very attractive
poncho with
a couple of
long-legged llamas.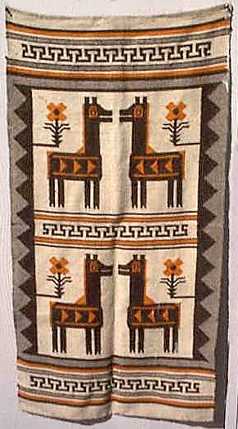 This wall hanging
has a typical
llama design
from Peru.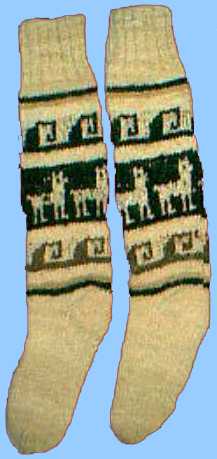 Here is
a pair of
wool socks
from Peru
with a typical
llama design.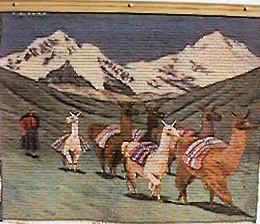 This tapestry of
pack llamas,
from San Pedro, Peru,
is made from
sheep wool coloured
with natural dyes.




This is a tobacco silk
issued by Imperial Tobacco Co.
in Canada in 1915
as a premium in its products.

The flag is Chilean.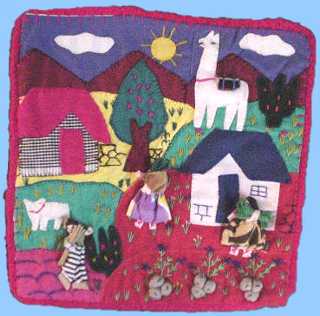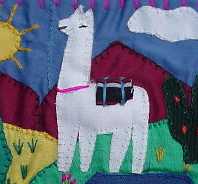 A stitched
and quilted
square depicting
a Peruvian village,
a potato garden
and a llama
with a load.





More Llama Trivia Pages:


Visit some of our other web pages: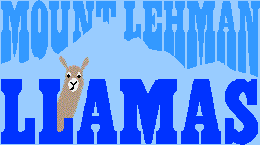 Brian and Jane Pinkerton
29343 Galahad Crescent
Mount Lehman
British Columbia
Canada V4X 2E4

Phone: 604-856-3196
E-mail address: brianp@smartt.com



Mount Lehman Llamas Farm Page • Llama Question and Answer Page • Llama Trivia