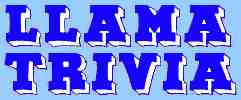 These pages are a collection of odd pictures
and trivia about llamas.

(They are not for sale, they are simply for your entertainment.)

Paintings and Prints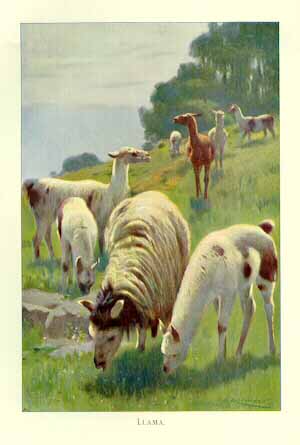 This colour litho print
of a llama was published
in 1901 in a rare
British Natural History book.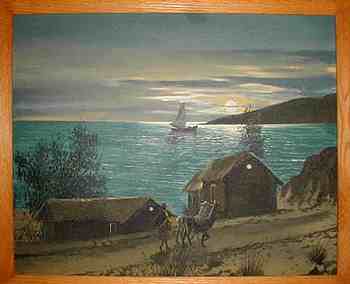 This oil painting
was done in Peru
in the 1930s.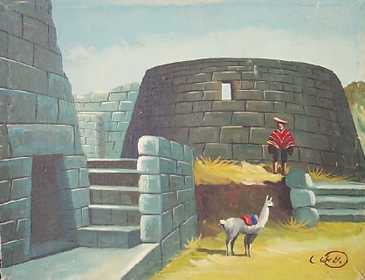 A painting of
Machu Picchu
in Peru.








This folk art painting from Ecuador
is painted on sheepskin leather
stretched over a wooden frame.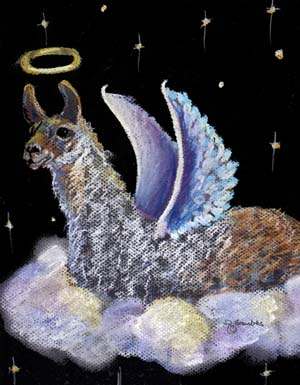 And I thought
our fences were
high enough . . .

This print of a "Llama Angel"
is by Darline Grubbs.










This beautiful print
is also done by
Darline Grubbs.















The title of this print is
"Songs of Paradise I"
by Annrika McCavitt.

The llama is sort of hidden
by the bushes.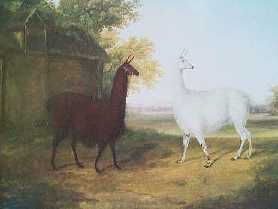 This print, a reproduction
of a 1912 painting by Lauren Agasse
is titled "Two Llamas in a Landscape"









Oil on canvas
Peruvian scene of
the Andes with a few llamas
in the foreground
by M.A. Vera, circa 1920.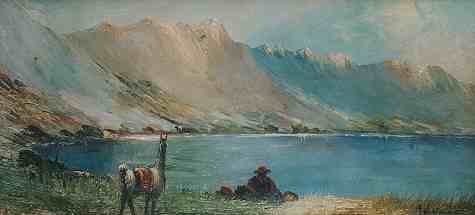 This oil painting,
is by the same artist as
the above painting,
is oil on a wooden panel.




Another oil painting
on a wooden panel
by M.A. Vera, circa 1920.

More Llama Trivia Pages:

Visit some of our other web pages: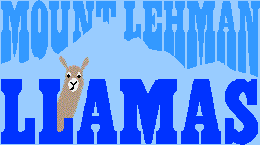 Brian and Jane Pinkerton
29343 Galahad Crescent
Mount Lehman
British Columbia
Canada V4X 2E4

Phone: 604-856-3196
E-mail address: brianp@smartt.com



Mount Lehman Llamas Farm Page • Llama Question and Answer Page • Llama Trivia