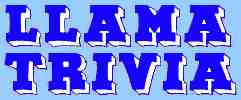 These pages are a collection of odd pictures
and trivia about llamas.

(They are not for sale, they are simply for your entertainment.)

Variations on a name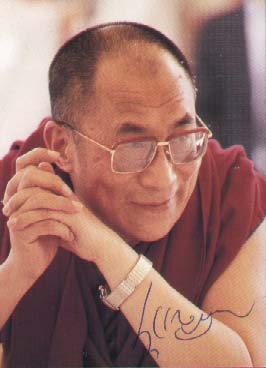 Because they think of
the Dalai Lama,
many people confuse
"lama" with "llama"
and then think that llamas
come from Tibet.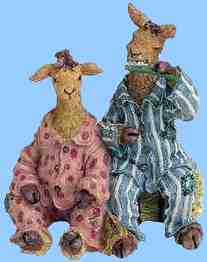 Then there is Dolly Llama.

These toy llamas are known as Dolly and Ollie.




Seeing that we have the Dalai Lama
and Dolly Llama, it shouldn't be a surprise
that someone came up with the Deli Llama.
You can thank Deli Llama Wilderness Adventures
in Bow, Washington for doing that.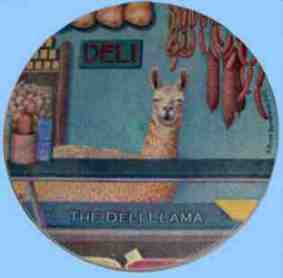 Here is a coaster portraying the Deli Llama.






From the Museum of Llama Art
in Mount Lehman, British Columbia
we are proud to present the Dali Llama.

This is one of the few know paintings of
Salvador Dali's pet llama.

More famous paintings with llamas.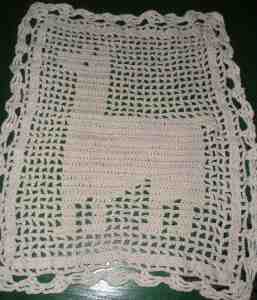 If we can have a Dalai Lama,
a Dolly Llama,
a Deli Llama,
and a Dali Llama,
I suppose there is no reason
that we can't have
a Doily Llama.












I just love this Will Bullas print titled "dolly llama".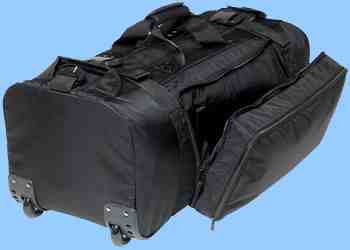 This wheeled duffel bag for the serious traveler
is also called the "Dolly Llama".









The following is from the first page of this site:

this is a silly site . . .
no socially redeeming value . . .
no structure or sense . . .
a very personal site . . .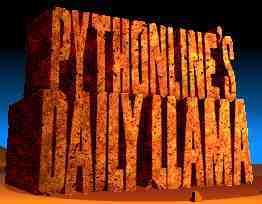 This page wouldn't be complete
without including Monty Python's Daily Llama.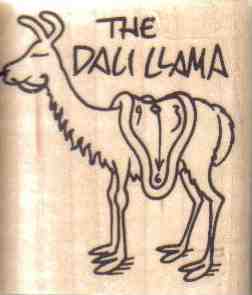 And then there's
a Dali Llama rubber stamp.


More Llama Trivia Pages:

Visit some of our other web pages: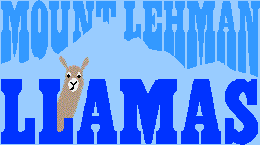 Brian and Jane Pinkerton
29343 Galahad Crescent
Mount Lehman
British Columbia
Canada V4X 2E4

Phone: 604-856-3196
E-mail address: brianp@smartt.com



Mount Lehman Llamas Farm Page • Llama Question and Answer Page • Llama Trivia