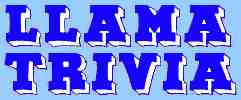 These pages are a collection of odd pictures
and trivia about llamas.

(They are not for sale, they are simply for your entertainment.)

Miscellaneous Llama Objects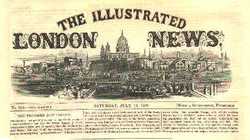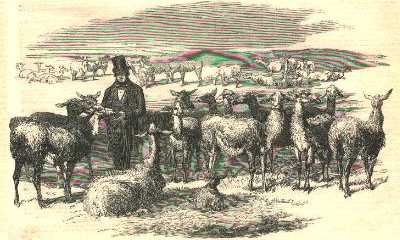 Illustration from London Illustrated News
dated July 10, 1858.

The story is titled:
"Flock of llamas, just imported from Peru".




This hand-coloured engraving
of a llama was published in 1834.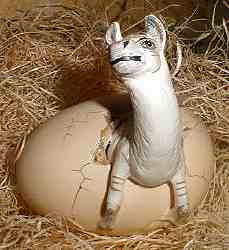 When we were walking
our first llamas years ago
I heard a man exclaim
"Martha, look at the emus!"

I imagine that he would be
happy to see this llama
hatching from an egg.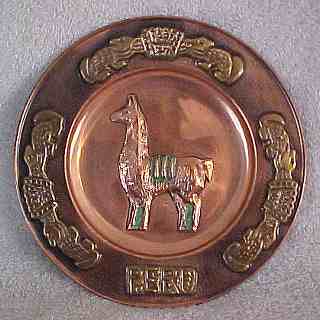 A copper plate
from Peru.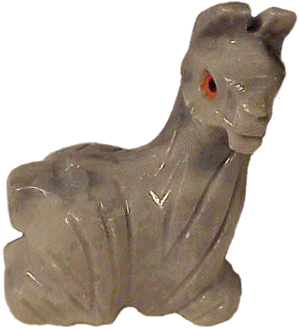 This Peruvian soapstone fetish
is about one and five-eights of an inch high.







This is another
llama carved
from soapstone,
a little larger than
the one above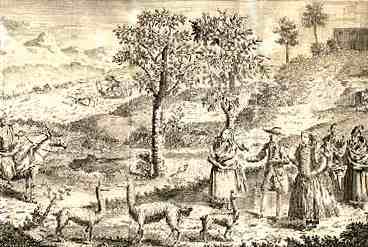 This copper engraving print was published in
The Gentlemen's Magazine circa 1775 and includes
"Lima Ladies, Spaniards, Vicuna, Llama, Huanaco".
These days huanaco is spelled guanaco.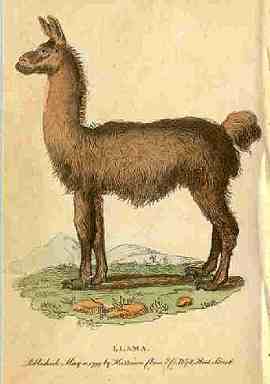 This hand-coloured
copperplate print
of a llama,
dated May 11, 1799
is from the
Naturalist's
Pocket
Magazine.


This is an actual llama fetus from Peru.

Llama fetuses are used as a type of payment to Mother Earth
and are put in the lower part of a new house or buried against the foundation
to bring good fortune to the occupants.




This shows both sides
of a 1930 Dixie ice cream cup lid
featuring "Ossy the Llama",
one of the 24 animal heroes
of the Dixie's Circus Radio Stories
over the WJZ chain
every Saturday evening.






This is an old
"magic lantern" slide
showing a man
with a young llama
in front of a mansion in Peru.

It is not a stereo slide.

More Llama Trivia Pages:

Visit some of our other web pages: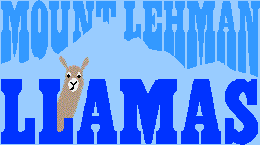 Brian and Jane Pinkerton
29343 Galahad Crescent
Mount Lehman
British Columbia
Canada V4X 2E4

Phone: 604-856-3196
E-mail address: brianp@smartt.com



Mount Lehman Llamas Farm Page • Llama Question and Answer Page • Llama Trivia