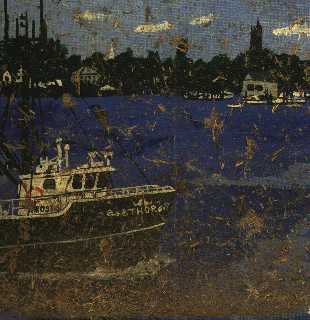 Before cleaning.


This painting was getting a little hard to see when I wanted to scan it for this web page. Most of the art works don't get this messy, but this one sits over a ring where we tie the llamas when they get their oral worming medication.



After cleaning.

Matthew would be proud of us now.
Return to A fishboat named Thor painting.

14" x 11" acrylic on canvas board
Artist: Matthew Washburn '88