Tansy Ragwort
Senecio jacobae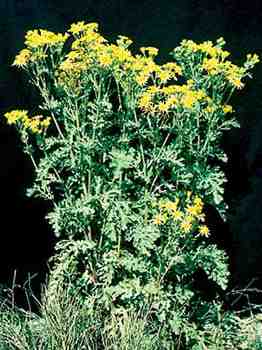 Tansy ragwort is a poisonous plant causing unthriftiness and death to livestock by affecting the liver. Cattle can be poisoned by consuming only two percent of their body weight. Cattle and horses are most seriously affected, followed by goats. Some animals may not die, but will remain in poor shape. The condition is not reversible. Sheep are not as easily impacted by this weed and, in fact, are used in some countries as a form of biological control.

Recently a friend in Washington State had some llamas with very serious liver problems believed to be caused by tansy ragwort in the hay that she had purchased. The BC Government has a noxious plant web site and there are photos of tansy ragwort along with more information. There is also a Tansy Ragwort information page on the Whatcom County Noxious Weed Control site.

It turned out that the llamas mentioned above were poisoned by hay contanimated with Alsike Clover which produces similar symptoms and does liver and kidney damage.

The USDA Poisonous Plant Research Laboratory site has more information on tansy ragwort.

Previous Plant Page • Back to Poison Plant Index • Next Plant Page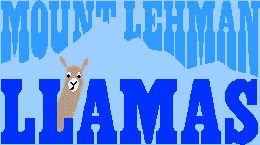 Brian and Jane Pinkerton
29343 Galahad Crescent
Mount Lehman
British Columbia
Canada V4X 2E4

Phone: 604-856-3196
e-mail address:

Mount Lehman Llamas Farm Page • Llama Question and Answer Page • Llama Trivia