Pizarro
March 31, 1995 to August 31, 2005

Pizarro was a llama who loved to go hiking. He would do whatever was asked of him any time, anywhere. This summer when we returned from a trip to the Yukon without llamas, Pizarro was not eating and was badly dehydrated and his stomach was quite swollen. Our vet didn't hold out much hope, and as it turned out, he was correct.

Pizarro was very athlectic and could easily leap over a creek.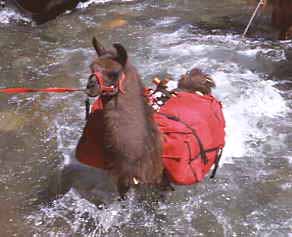 If the creek was too wide, going through deep water didn't faze him at all.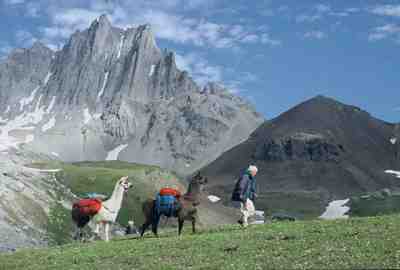 He was right at home in the high mountains.
This photo was taken in July, 2004 in the Kananskis country in Alberta.

The day we buried Pizarro, our eight-year-old grandson Graham was visiting
and that afternoon he did this drawing to try and make us feel better.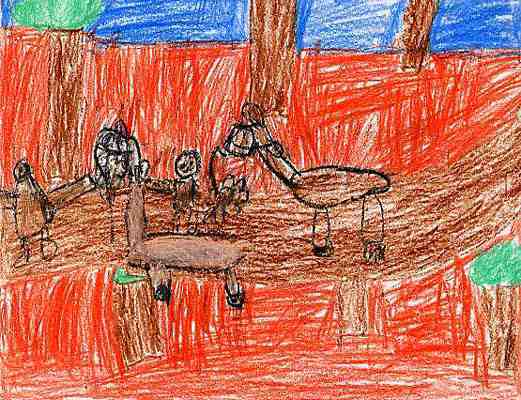 What else is on this site? An index of our web pages

Llama Question and Answer Page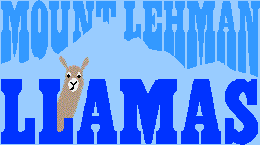 Brian and Jane Pinkerton
29343 Galahad Crescent
Mount Lehman
British Columbia
Canada V4X 2E4

Phone: 604-856-3196
e-mail address: brianp@smartt.com


Mount Lehman Llamas Home Page • Mount Lehman Llamas Farm Page • Llama Question and Answer Page