The llamas love it when the sun comes out.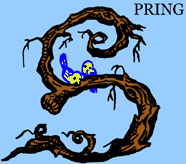 is welcomed by the llamas after the cold and damp
of winter. When the sun comes out they like to lie
flat out with their bellies facing the sun, happily
soaking up the heat.

There is lots of fresh grass for them to eat and
the leaves on the brush across the fences are
starting to appear. It is not like the hot days of
summer where they seek the shade, these are the
lazy warm days of spring.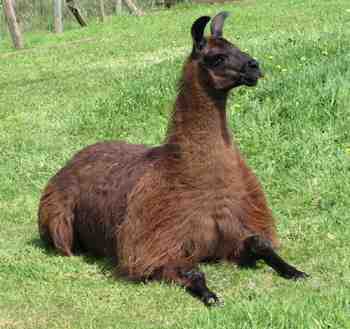 Patagonian Princess is enjoying
the heat and the new grass.

You may be interested to know that
Vincent van Gogh used her as a model
in one of his famous paintings.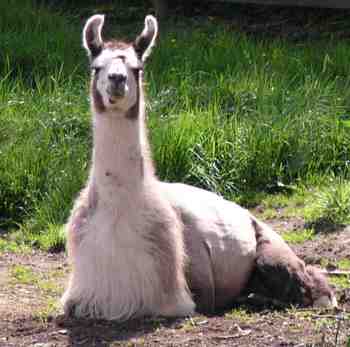 Tanisha has figured out
that it is a little warmer
on the bare spots
than it is on the grass.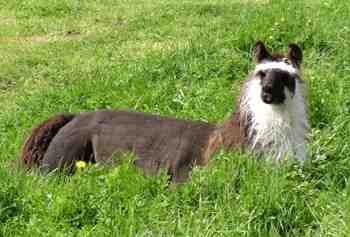 Mourning Dove looks quite content,
the heat feeling good on her newly shorn body.

If you are feeling ambitious you can try a jigsaw puzzle of Dove.





Kachina Doll has her belly to the sun.
This is a typical position that the llamas
will assume. Sometimes you would be certain
that they are dead as they enjoy lying there,
not moving a muscle. I have often gone out
to check them and am always relieved
when I see an ear flick.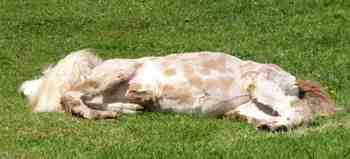 Autumn Wind was sound asleep.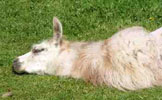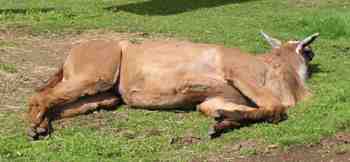 Amarga is also freshly shorn
and is soaking up the heat.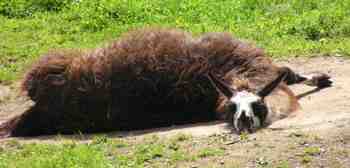 Charanda is thinking about
having a dustbath to top off the day.

The farm in other seasons: in the rain, in the autumn, and in the snow

Slide show of our farm in the fall and winter.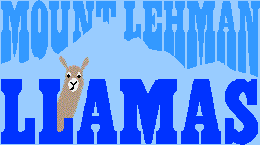 Brian and Jane Pinkerton
29343 Galahad Crescent
Mount Lehman
British Columbia
Canada V4X 2E4

Phone: 604-856-3196
E-mail address: brianp@smartt.com


Mount Lehman Llamas Home Page • Farm Page • Llama Question and Answer Page