Llama Art Work
This is one of Gail Begg's felted llamas.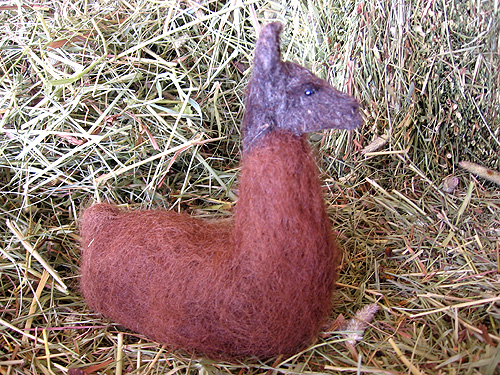 You can see more of her work at Artlandish Creations. Gail lives in the Burns Lake area of Central British Columbia.

This is a 16" x 20" pastel painting of a baby llama done by Lois Livelli of North Carolina.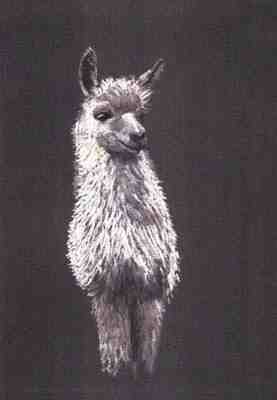 The price is $85.00 US (unframed) plus shipping. If you would like to purchase this painting, you can e-mail Lois Livelli with this link. She will accept a money order or cashier's check.

Lois also has some prints available:
11 x 14 — $10.00
11 x 17 — $12.00
16 x 20 — $15.00 (all the prices are plus shippping)

Special Limited Edition Print
11 x 14 — $19.95 — Free Shipping

What else is on this site? An index of our web pages

Back to Question and Answer Page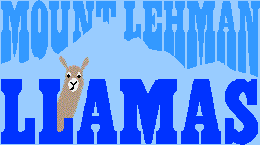 Brian and Jane Pinkerton
29343 Galahad Crescent
Mount Lehman
British Columbia
Canada V4X 2E4

Phone: 604-856-3196
e-mail address: brianp@smartt.com


Mount Lehman Llamas Home Page • Mount Lehman Llamas Farm Page • Llama Question and Answer Page