We go to school . . .
Last year we visited our grandson Graham's kindergarten class and took the llamas right into the classroom. Naturally that caused a bit of excitement throughout the school and we had to visit most of the other classes as well. This year his grade one teacher decided that she would rather just have us show pictures . . .

Jane showed the children some of her finished knitted and felted items and demonstrated spinnng for them. I told them a little about llamas, showed them our information display and and answered their questions.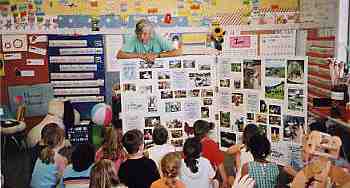 Here are a few drawings from some of the thank you cards we received later . . .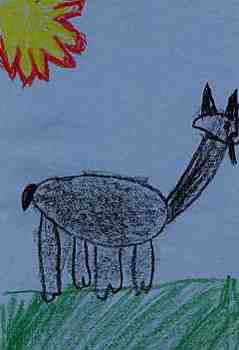 Alexandra obviously liked the spinning wheel.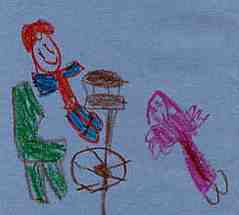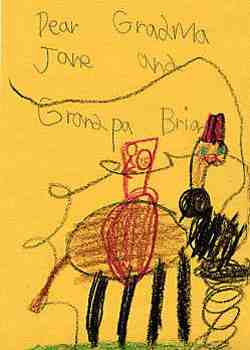 Samantha has the wool coming off of the llama
as well as a pack on its back.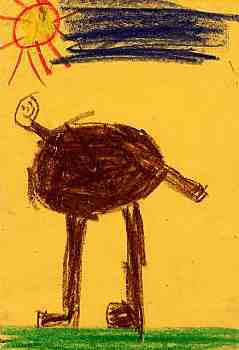 Over on the right
Gordie has drawn a cool humanized llama
but I am worried about that dark cloud.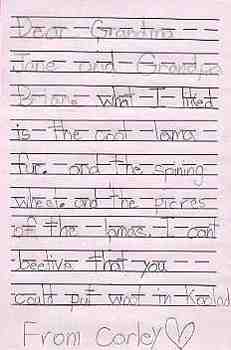 Carley couldn't "beelive"
that you could put wool
in Kool-Aid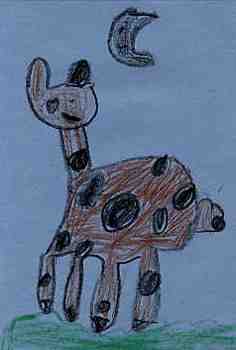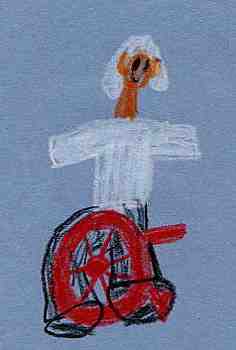 Connor liked the
"spotd lamu".

Jane was impressed with
his drawing of her
with the white hair.






Danielle liked the wool
and the spinning wheel.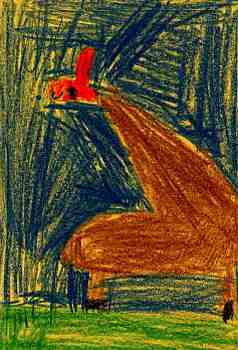 Graham liked handing out
the llama posters
to his classmates.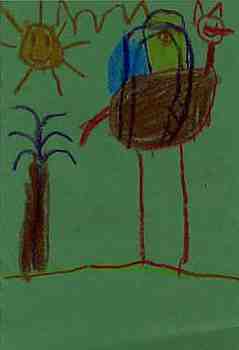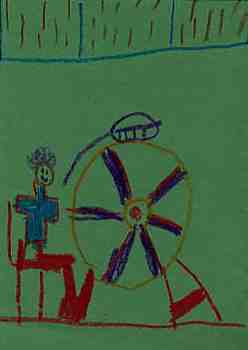 Kirklynd has drawn
a very tall
happy pack llama
as well as a great picture
of the spinning wheel.

We would love to hear from you: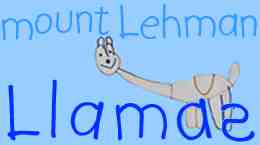 Brian and Jane Pinkerton
29343 Galahad Crescent
Mount Lehman
British Columbia
Canada V4X 2E4

Phone or Fax: 604-856-3196
e-mail address:

Mount Lehman Llamas Farm Page • Llama Question and Answer Page • Llama Trivia